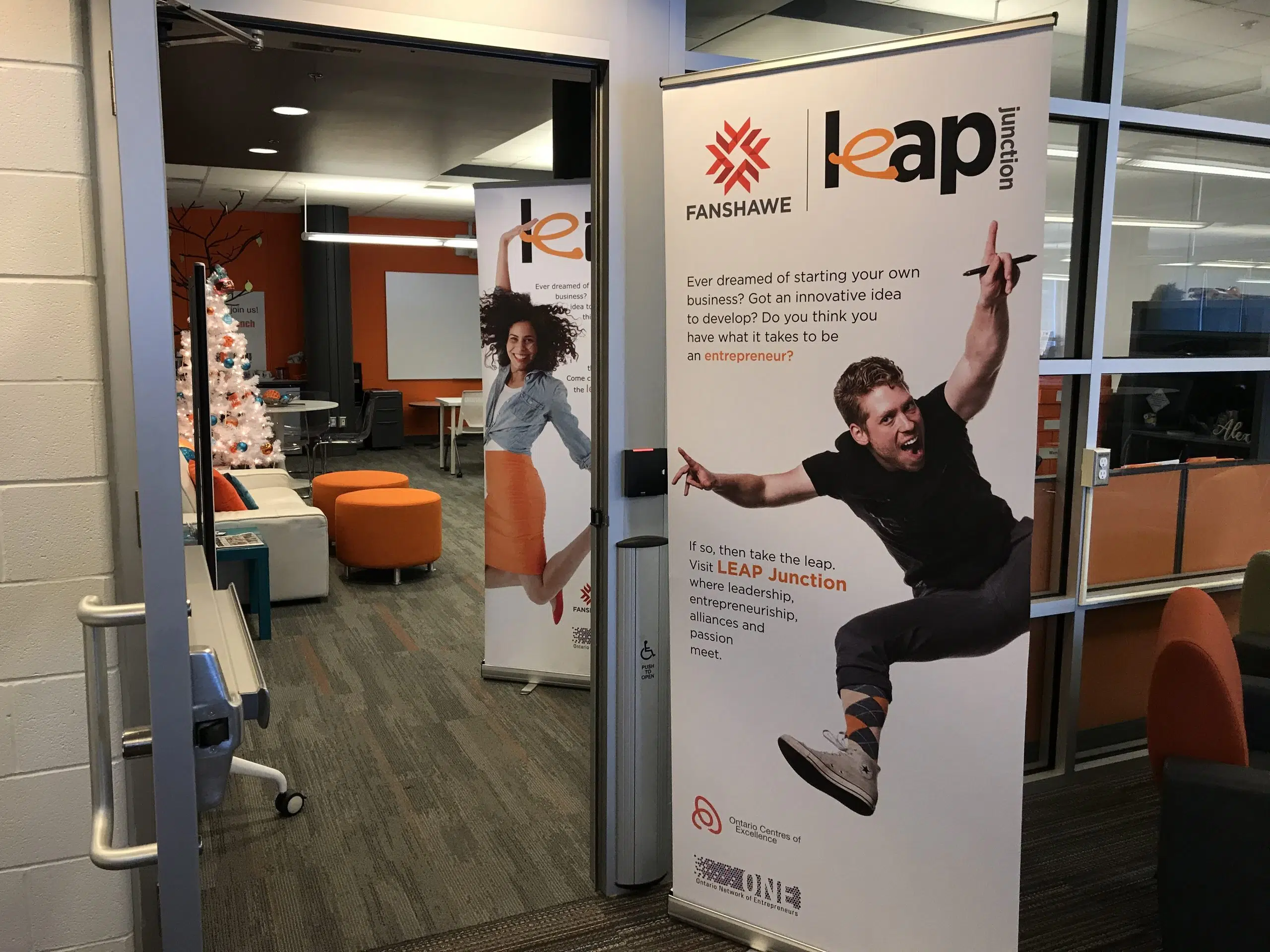 Self-entrepreneur, small business, these are the words that we hear more and more often recently, for some of our schoolmates, they are already the boss of their own businesses. At Fanshawe College, we actually have a program called Leap Junction to support our students who want to be a self-entrepreneur. Annette Markvoort, entrepreneur animator for leap junction gives us an introduction about the program.
"Leap Junction is entrepreneurial service on Fanshawe campus, it is where we help students who are interested in starting their own businesses. It doesn't matter what programs you are in. If you are interested, come in and see us, we set up workshops, one-on-one cousultation, we run events throughout the year."
A necessary skill for a successful self-entrepreneur might surprise you, story-telling, Annette Markvoort tell us why is that.
"Story-telling is very important when it comes to running your own business, I think people don't buy product, they buy a person's ability to deliver a product," says the entrepreneur animator.
Ryan Kelly is a client in leap junction program, he is also the owner and founder of Ascend Applications.
"Essentially we develop accessible websites and apps so what that means is it allows you to connect to up to 4 million Canadians that you may have not reached with inaccessible websites," says Ryan Kelly.
Ryan Kelly started his business to make websites accessible to all people because of an opportunity, but what really keeps him going is a personal experience.
"Growing up, one of my friends, she suffered from cerebral palsy, watching her have to go through that, it was really difficult, what really keeps me going is because I don't want to see other people suffer like she did," says Kelly.
Ilana walker is the founder of Rebel Soap, she's also a Fanshawe Business student. She talks the correct attitude a self-entrepreneur should have.
"Fail faster, the reason why is because if you fail faster, you are going to get to where you want to be faster. So don't be afraid to fail, be afraid of regrets," says Walker.
It is hard being a self-entrepreneur and you might fail, but being a self-entrepreneur is not just about success or failure, and you are not fighting alone, leap junction is here on our campus to provide assistance, you don't have to pay anything and you might even earn money. For more information, head to F1012 on our Fanshawe main campus.