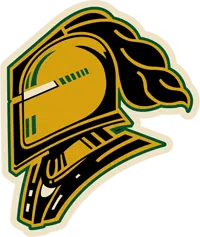 The Sarnia Sting defeated the London Knights 6-2 in front of 8,998 at Budweiser Gardens.
Sam Miletic scored both goals for the Knights, including a candidate for goal of the year. He received a pass from Cliff Pu and shot it past Sting goalie Justin Fazio through-his-legs, a short handed goal to open the scoring.
" We got a little too high off the nice goal and the rollercoaster ride went down low on us" said Knights Assistant Coach Rick Steadman off the opening goal.
Sarnia received goals from 6 different scorers, including former Knight Drake Rymsha, his 17th on the season.
Knights goalie Joseph Raaymakers was pulled after the 4th Sarnia goal.
" He's a professional, comes in everyday, stretches, goes on the ice and works on everything. He just had one of those games where it wasn't going for him." said Steadman. Raaymakers made his 22nd consecutive start in net since being dealt to the Knights.
Sarnia was 2/5 on the power play while London was 0/3, which saw the 2 teams combine for 28 penalty minutes.
London is home to Mississaugua tomorrow. The Knights won the first meeting on the season 5-2 at Hershey Centre.
Puck drop at Budweiser Gardens is scheduled for 7 P.M.
Buffalo Bound
It was announced during the game that Knights captain Robert Thomas, Alex Formenton and Victor Mete were named to the Canadian World Junior Team.
" It'a a huge honour in the junior hockey world, and we couldn't be more excited for them" said Miletic as he saw his 3 team mates were named to the team during the intermission after the roster was revealed on TSN.
London native Nick Suzuki(Owen Sound) and Memorial Cup Champion Micahel DiPietro of Windsor were among the final-cuts.