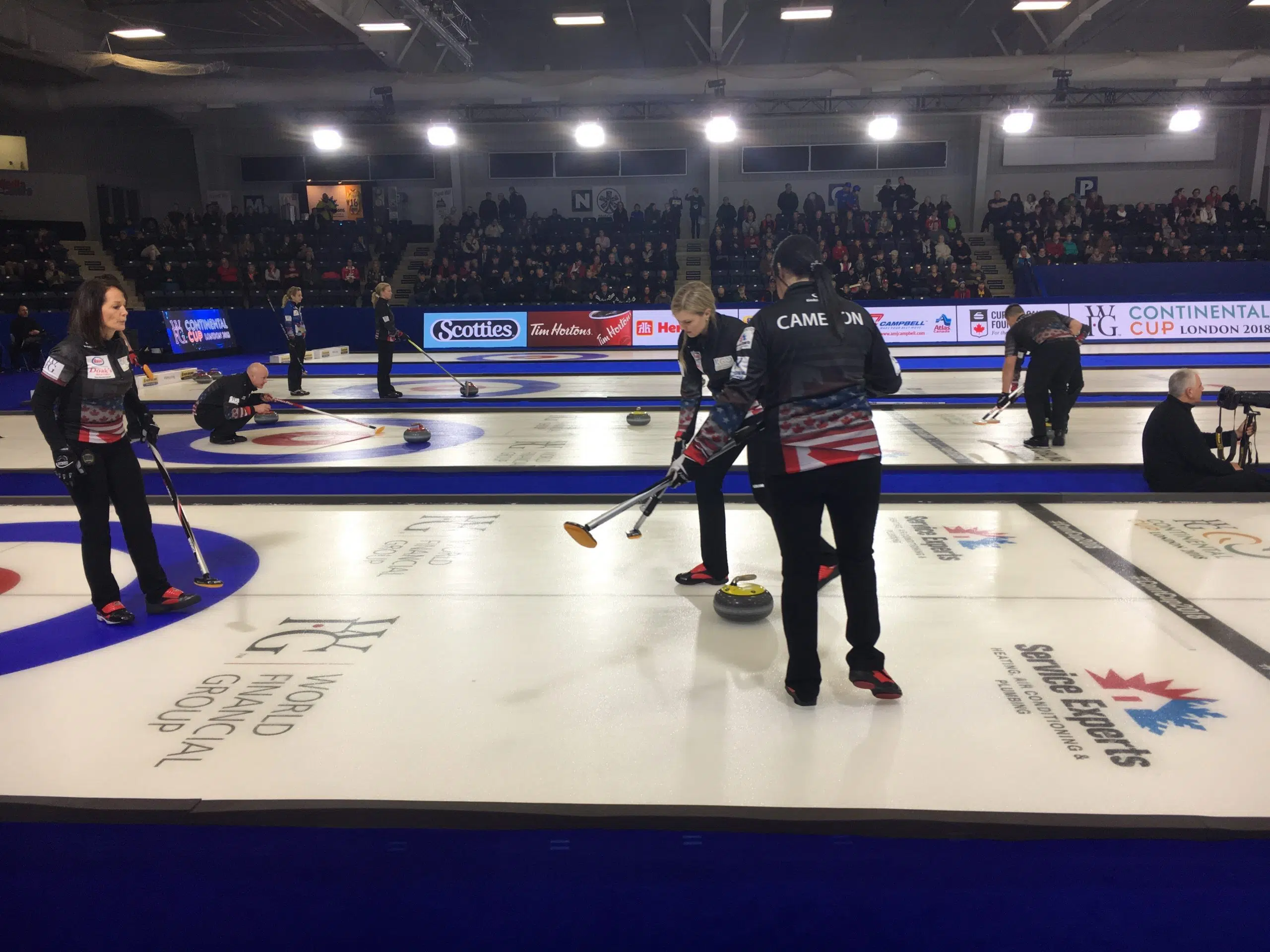 2018 World Financial Group Continental Cup kicked off the second day at Western Fair District in London, The event started Thursday with the best curlers from around the globe.
Instead of each team playing only for themselves which is normally the case when they're playing in tournaments, they are part of bigger teams. There are 6 teams from Canada and United States of America forming Team North America and 6 six team from rest of the world forming Team World.
"Its Team North America against Team World and there's big money, national television and what's really interesting too is that we have amazing ice conditions here at Western Fair District and that is the real good tune up for these teams because 12 teams that are here 10 of them will be participating in winter Olympics in Pyeongchang" Said Al Cameron Director, Communication & Media Relations Curling Canada.
In the event curlers play non-traditional curling which consists of skin's curling, mixed doubles curling and traditional team curling. Mixed doubles curling will be played in this year's Olympics for the first time.
The Continental Cup has spent past two years in Las Vegas, the former Chair of Curling Canada's board of governors is proud of bringing the curling in Forest City, Cameron says. 
"Its a first time it has been held in London and its a first time its been held outside western Canada to be exact. City of London really embraced it and Peter Inch, Londoner and former Chair of Curling Canada's board of governors did an outstanding job in selling this event to the Forest City."
Team North America swept all three mixed doubles matches Friday afternoon to edge ahead 9-6 in the points standings and put itself in a good position to win its sixth straight World Financial Group Continental Cup. 
It's all tied up, and it's expected to be a close race through to Sunday night's finale at Sports Centre at Western Fair District.