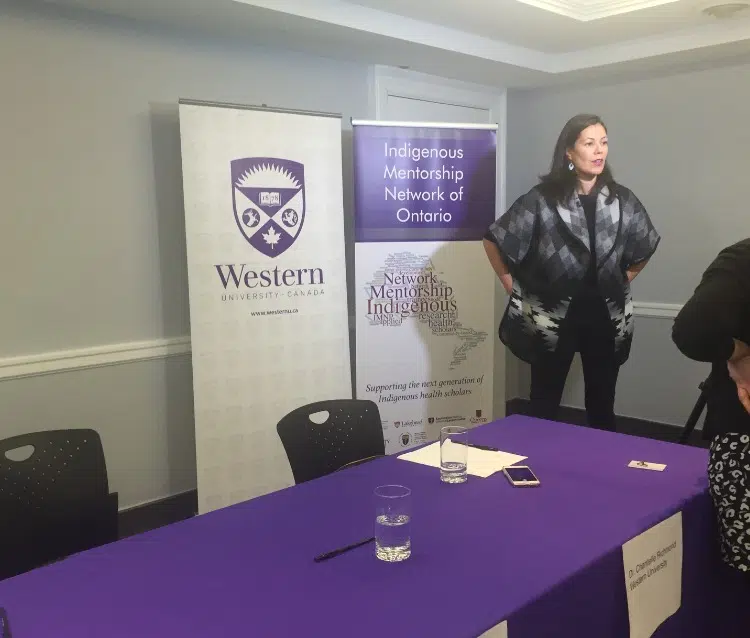 The Indigenous Mentorship Network Program is making strides in the community. 

This Western University based program is helping raise Indigenous health scholars who are responsive to their community needs. The network will provide support for research conducted by the Indigenous people and will focus on their health and social issues.

Dr. Jennifer Walker is the Canada Research Chair in Indigenous Health at Laurentian University. She says that they have a whole community of mentors for Indigenous students. Their goal is to guide these students on a path of self discovery and help them understand their own communities.

Walker recalls feeling a lack of strong Indigenous leadership when she was in graduate school. Having Haudenosaunee family roots, Walker found this to be a challenge.

"I actually didn't have an environment with strong leadership and how to integrate indigenous perspectives in what I was learning at school. And I really felt that" – Dr. Jennifer Walker

Without this kind of support, Walker says, "it took me a while to find my path. Figuring out how what I was learning as a graduate student and as a health researcher could really impact my own community and the First Nation communities in Ontario."

Community is the central aspect of the program. For the first time ever, they're putting communities in the driver's seat. This gives them the opportunity to do research tailored to their own needs. Down the road, Walker wants to see communities fully integrate into this process of bringing up Indigenous scholars.
"So they are trained from the start to be responsive to their communities and to understand their responsibilities to their families and communities"