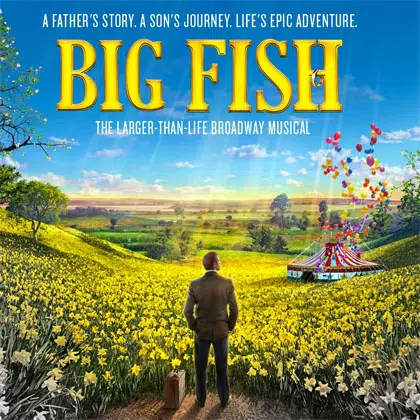 Big Fish is a play being put on by The Original Kids Theatre Company from January 10th until January 19th at the stage in the Covent Garden Market.
The play is currently being directed by Andrew Tribe and is based off of the original novel written by Daniel Wallace as well as the 2003 film directed by Tim Burton.
The play is about a father who is a storyteller. He tells stories which are basically just fabrications about different aspects of life. His son is more of a realist than he is, and it's easier to tell that he is more of a realist when his father is diagnosed with cancer and they both find out that he doesn't have very long.
Big Fish is an inspirational story and the production being put on by The Original Kids Theatre Company is done very well. They kids worked really hard in order to fulfil the novel and movie to its fullest.
The play is a great way to get out of the house with the family and see and amazing production that won't break the bank. Tickets can be purchased online but it is selling out fast so it's best to get your tickets as soon as possible. The production is only around for one more week before it is no longer being shown so close to home.