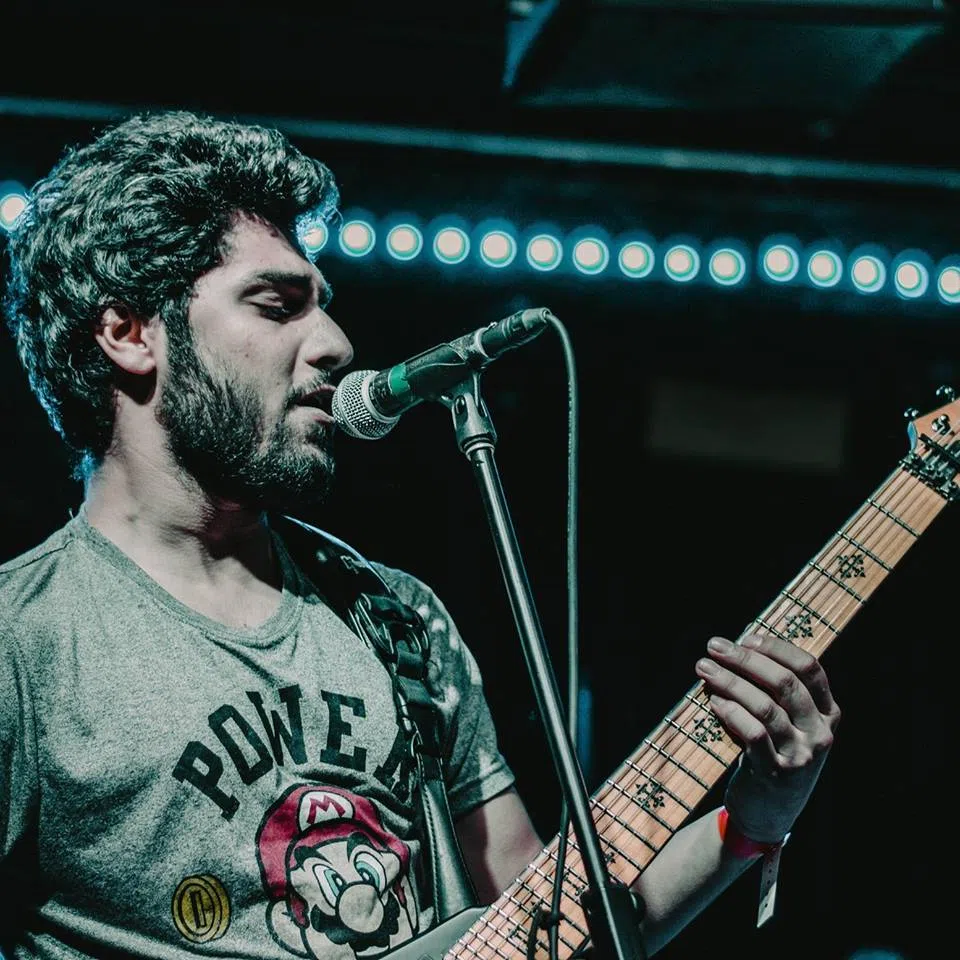 Establishing a metal band in a small city like London is a huge challenge. Music Industry Arts program graduate from Fanshawe, Dhaval Lakhia is a Lead singer and guitarist of the band called, "Act of Chaos". The upcoming band consists of five members who are passionate about making a living as a musician.
"It is kind of an assignment to form a band, I was fortunate enough to get a band with dedicated and passionate musicians.The biggest struggle for us right now is to find a place to practice regularly."-Lakhia
Jamming at least five hours every day is a necessity for the success of the band and the musicians.
For every rock'n'roll millionaire there are thousands of talented artists scratching out a living. The choice is quite risky: to establish a career which takes an enormous amount of work and time and essentially prevents you from having a stable, salaried job. At the same time, especially for new artists, it has virtually no income of its own, meaning it's impossible to begin a career in music without a second income of some sort, which will always have its own commitments that prevent a musical career progressing. The cycle is difficult to break.
Dream of being on a stage, lights flashing, with a crowd screaming back the words to a song you wrote is every musician's ambition. Starting a heavy metal band in a city like London is quite challenging. The band doesn't attract wide range of audience on regular basis. 
"London being like big city but small in a way I'd say for musicians its more of a community based thing rather than being a big deal as compared to Toronto I'd say. Our band is purely heavy metal music is not that popular among Londoners."-Lakhia
Less money to be made means there's less of it available on the business side to invest in new talent.Its true that there are always going to be success stories of artists that rose to fame based on their own merits, but for most bands a little push is needed to reach the level of success where financial stability is possible.
It is a real struggle for the upcoming talent as most of them initially don't have sponsors and it becomes really hard to invest and pay for the band tours and earn publicity which is the backbone of the music industry.
"Playing in bars – you don't make much money, we make money from whatever the door pays you. So more the people come in more the money you make and the bar gets its cut as well, its hard to support oneself and the band with a lack of money coming in."-Lakhia 
For those who choose the musician path in spite of the overwhelming odds against them, touring — and doing so as much as possible — is the name of the game. It's the only way for all but the biggest artists in the world to earn any kind of significant income. Unfortunately, touring is difficult, and the lifestyle of being away from one's home, friends and family for few weeks can wear down most of the musicians. It's not only the story of upcoming bands even the ones we think of as popular like Thy Art is Murder face the struggle of money crunch.
"We played in London,Toronto,Brampton,Hamilton and we recently played in Ottawa as well. The exciting part is you get to meet and work with different bands and you meet different people and learn new things and it is quite an experience to collaborate. Everyone starts the same way and it takes a lot of shows to get to a higher level."-Lakhia