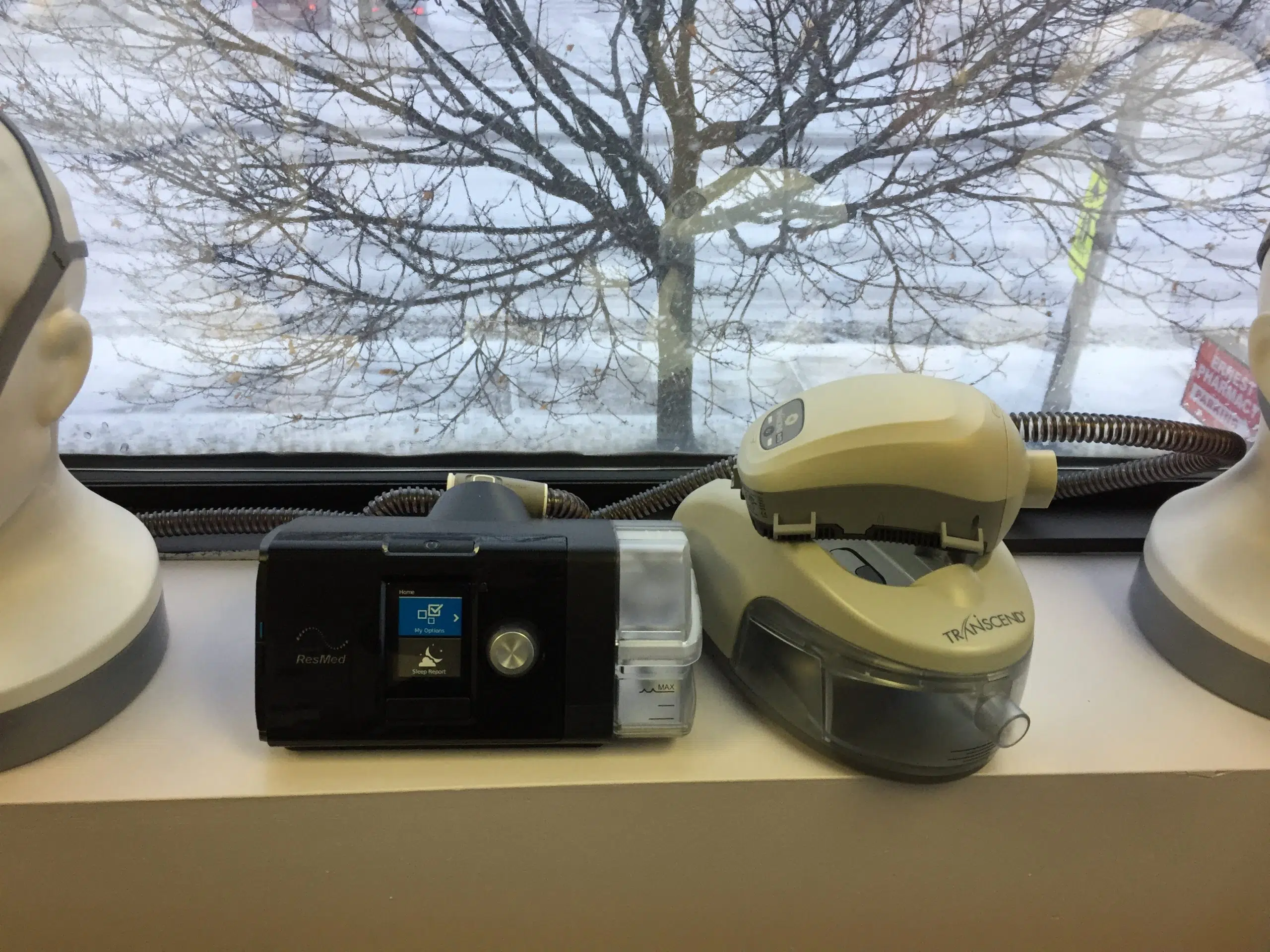 350 Londoners are given referrals to Victoria Hospital's sleep and apnea Assessment unit a month, only about 220 of them will be able to get in for a sleep study. This gap is because both the hospital and the London Sleep Clinic only have 9 beds but they vary in how quickly you can go in for a sleep study. At the hospital, the wait list can be upwards of a year, while at the clinic, it will take up to 6 weeks for a patient to have their sleep test completed and results sent to their general practitioner.
The variance in wait times for patients is because the clinic is an independent health facility, which are not governed by the same policies as a unit at a hospital would be. Melanie Paterack is the lab manager and a polysommnographic technologist at the London sleep clinic.  She says that independent health facilities follow the guidelines of the college of physicians and surgeons… we run quite differently although the end result is the same and the patient care is the same."
It's important to note, that sleeping disorders such as sleep apnea, can develop at any age, so it's important to keep an eye on any changes.
If you've been diagnosed with sleep apnea, there are a few different options. Paterack explains "if your sleep is related to positional apnea, so you're only having breathing problems when you sleep on your back, we would look into something that's called a positional trainer." An example of a positional trainer is a product called night shift- which Paterack defines as "a collar that you physically wear around your neck and inside of it has a sensor, so if you roll over onto your back this device will give you a vibration until it senses that you have rolled over." Other options include a product called pro vent or veravent- filters that you put in the bottom of your nostril and nairs to allow you to breathe.  There are also dental options.
CPAP's, however, are the most common solution that people think of when they hear about sleep apnea. CPAP therapy stands for continuous positive airway pressure and there are different interfaces people can choose from based on personal comfort. There are the nasal pillows, nasal mask and a full face mask, each are seen in order from left to right in the picture beside this text.
For those struggling with sleep, but do not fall under the category of a specific sleep disorder. Paterack recommends "maintaining a regular routine before bed, avoiding a big meal before bed, excessive alcohol, stimulants like smoking, caffeine, you can have some nice relaxation… have a warm bath, meditate for 10 minutes and then lights out and just following a routine so that your body knows that it's time to shut down for night and prepare for sleep."