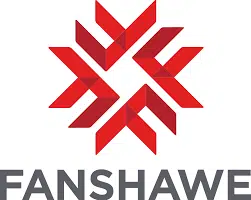 You are just finishing high school and you think, can I only be successful in life if I go to university? The answer to that would be no. There are plenty of people who went to college and were successful. For example, Denzel Washington, Steve Jobs and Tom Hanks.
One of the biggest reasons people go to college and make a lot of money in life is because of an apprenticeship, which allows the student to both learn in the classroom, and to go into the workplace and make some additional money at the same time.
The Program Coordinator for the Automotive Service Technician Apprenticeship program at Fanshawe, Hans Reimer says there are many benefits of taking one.
" Learning through a hands-on training environment, complimented by the hands-on training at work that you will require when you pursue your career."
Once you finish your apprenticeship, Carl Mendoca the Chair, School of Transportation Technology and Apprenticeship says the opportunities are endless.
"The opportunities are unlimited. You could end up working as a technician, a Service or Parts Manager, you could teach, it all depends on what you want to do, the sky is the limit."
However you may think that you can only get an apprenticeship if you work in an electrical field. However Fanshawe offers 40 programs with the opportunity of getting one, including if you are a cook or a hair stylist.