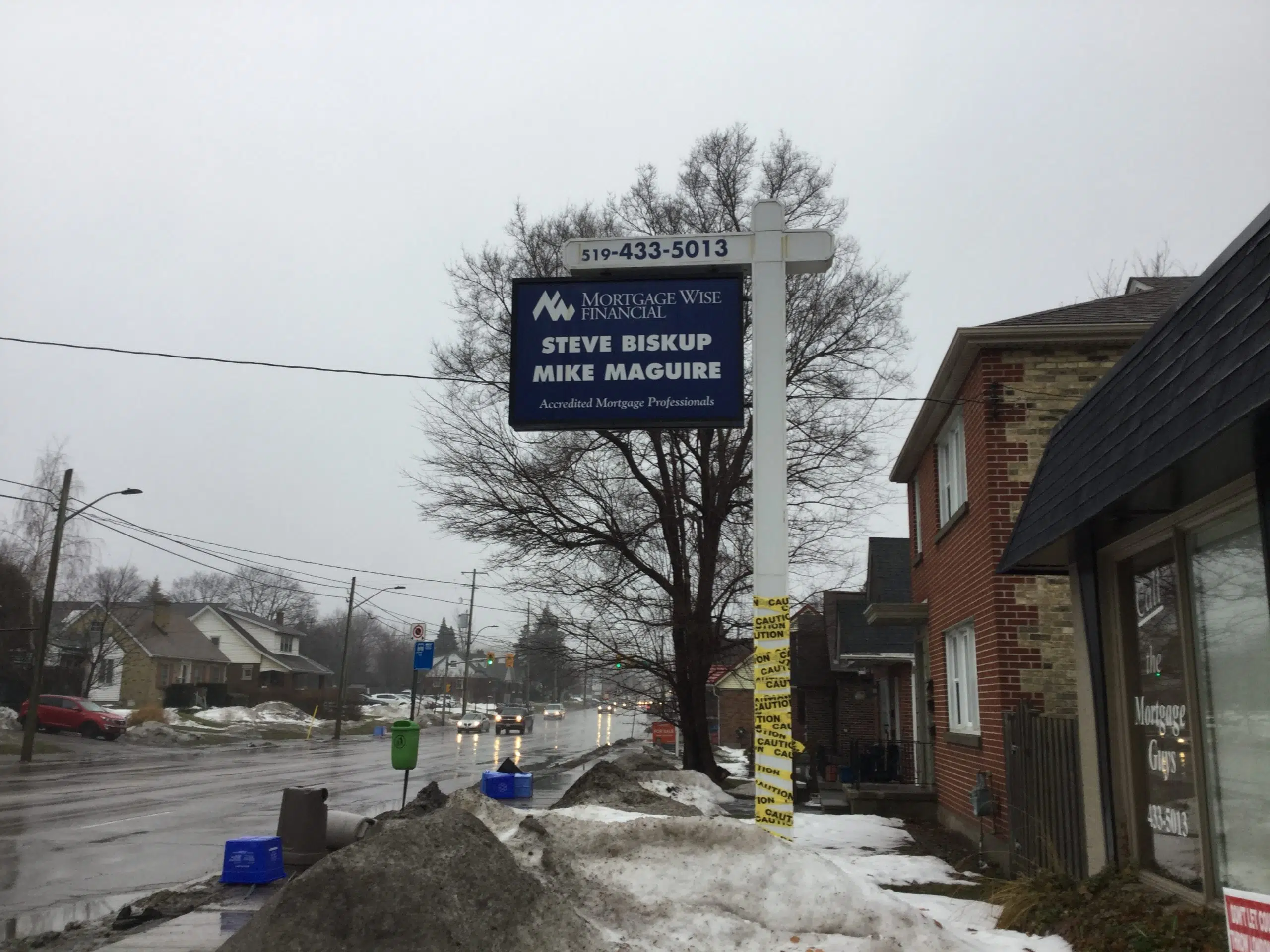 Late Sunday night Up Shift's Creek put yellow caution tape around property that is marked as in the way of proposed BRT routes. Up Shift's Creek is a group of taxpayers all over the city who are hoping to raise awareness not just on the numbers of people who will be directly impacted by BRT but to demonstrate how the city will change aesthetically.
Linda Rice is a realtor at Royal Le Page and a member of the group. She says "we're supposed to be a forest city and the number of trees that are going to be knocked down just in Old North are 90-160 trees… that really changes the impact of a major corridor in the heart of the city."
Rice says that she has been answering people's emails regarding concerns on what road widening and expropriation could mean to people personally, to their home values and she says that only 6% of the taxpaying population in London will benefit from the city's current plans for BRT.
Mike Maguire is the owner and a broker at Mortgage Wise Financial. His building currently has yellow tape on it. He's one of the buildings that will need to be expropriated in order to make room for new lanes. Maguire says that if it weren't for attending a public participation meeting, he wouldn't have known that his property was in the way.
XFM News asked what the atmosphere was like when he attended a meeting. He said "it's hard to talk to anyone that knows anything and when you question them they don't really know too much more.. when you challenge them… they have the best vision, not us." He adds that it's frustrating for himself and the people who work at his firm where their livelihoods are at stake, stressing that the company is more than just a building.
Both Rice and Maguire say that they hope that the yellow tape will get Londoners talking in order to create change. Maguire says both in his experience, and within his circle, there is the feeling that the government doesn't listen to them. He stresses that people need to take interest because if the current plans go through, then property taxes will rise dramatically.
Rice says "bus rapid transit, it's not going to make anything faster, you're not going to get to downtown any faster, when all this is said and done you'll get downtown 4 minutes faster than you are right now. I just think there's a lot of other alternatives to really changing what the look of the city is… let's just try some other things before we commit to half a billion dollars."