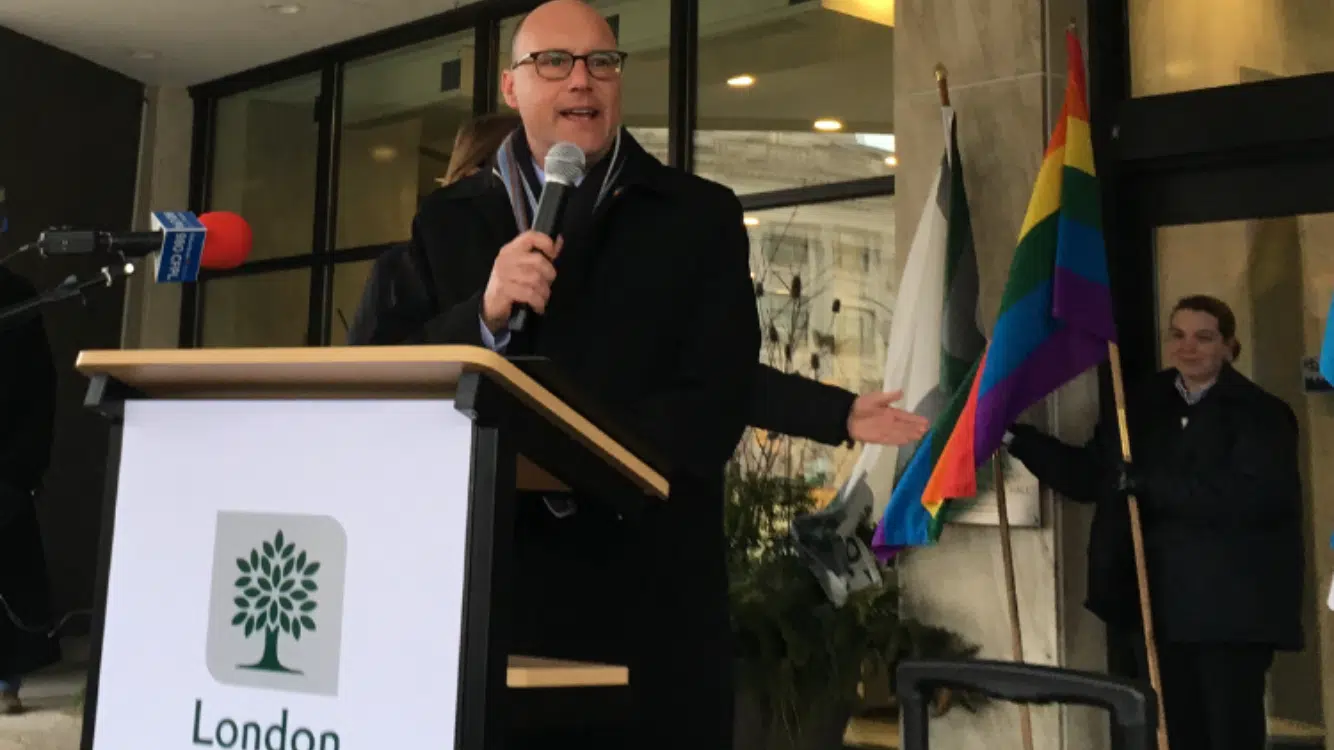 One prominent Londoner says the mayor's apology to the LGBTQ2 community for something that happened more than 20 years ago is not enough.
Shawn Lewis, a member of the LGBTQ2 community, put forward a motion to have city council officially recognize the mayor's apology for a 1995 denied request to issue a gay pride proclamation.
"There was some real hesitation by some members to accept the mayors apology within an election year," said Lewis.
"To officially recognize this will not only put doubt behind the mayor's intentions to rest, but also represent a further step in achieving true equality," he said.
Lewis says the city has come a long way from where it was in 1995 when council and then-mayor Dianne Haskett denied the request.
"I remember a gay pride parade where we were fenced in, while the police were on the outside. We felt like criminals for expressing our sexuality," he said.
It wasn't until two years later that the Ontario Human Rights Commission ruled Haskett and council had discriminated against members of the LGBTQ2 community.
"In 2006, I presented Gina Barber with the first ever pride flag to fly at city hall. That was a powerful moment, but when this goes through, it will be icing on the cake," said Lewis.
The Corporate Services Committee unanimously recommended Council to affirm the mayor's apology Tuesday afternoon.
The motion is expected to be brought forward in council sometime next week.
Shawn Lewis says he expects the motion will pass through council without difficulty.