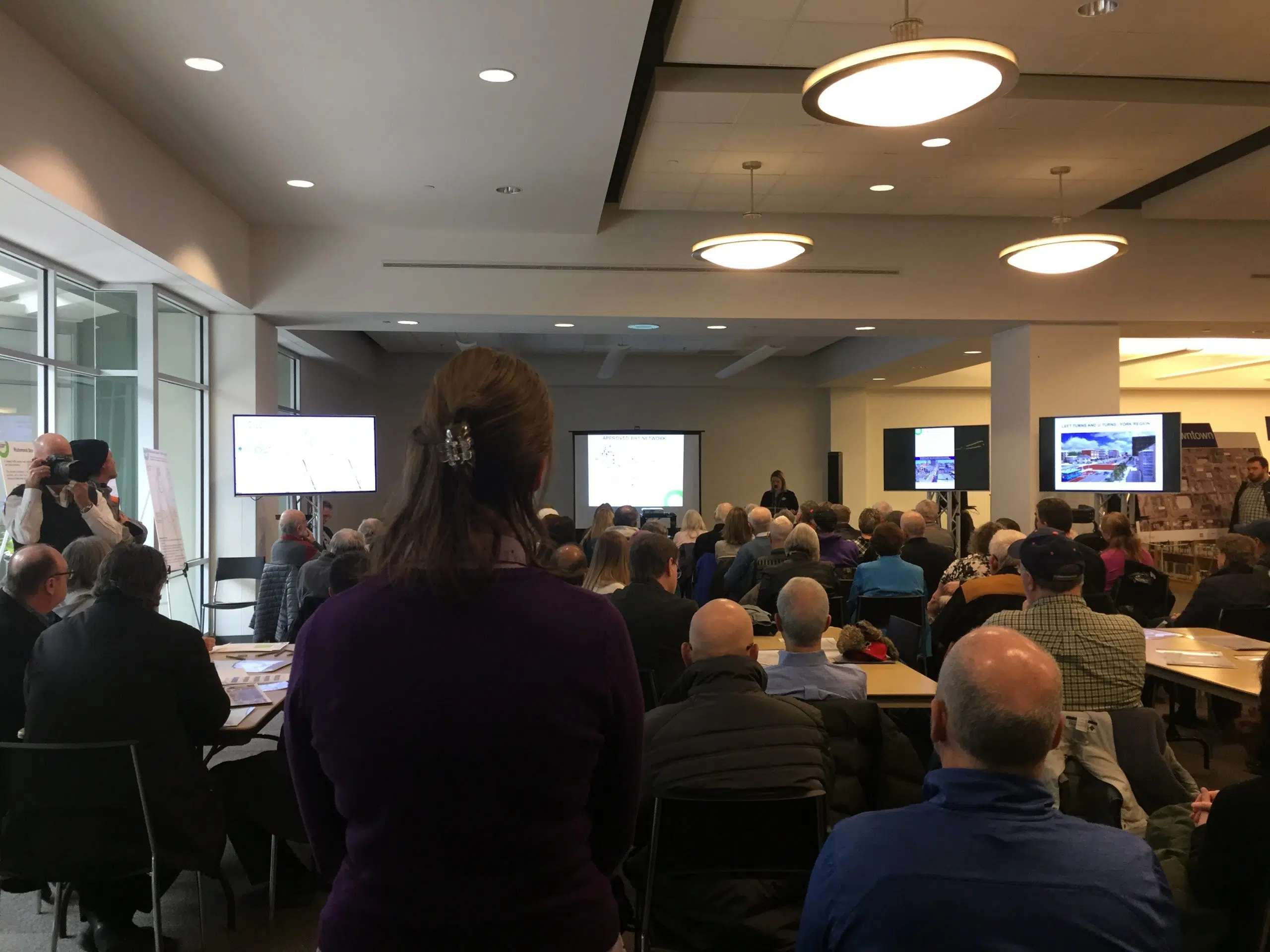 Londoners gathered at Central Library to voice their concerns and opinions on a BRT plan that seems to be moving full speed ahead without breaking to consider Londoner's comments.
That is evident in how transit rider's voices often are not heard. Amanda Stratton, chair of the transportation advisory committee, says that she thinks that a lot of pro transit people's voices are being heard but it's difficult for transit riders. "I don't think a lot of transit riders are being as vocal as they  could be and part of that is that it's difficult when you use transit to get to things like participation meetings, it's difficult to get down to the library in the middle of the day, and you can't just pop over at lunch if you have to take an hour bus ride."
Sounds like we need a more efficient bus system, right? Stratton says " there's benefits for everyone from transit being implemented. When we talk about improving our traffic flow that effects everyone whether they actually use transit or not, and certainly the ability to manage the ability of residential space downtown, better access to workplaces downtown, all these things benefit everybody."
It's evident that the city needs a better transportation system that benefits all. Western student, Catherine Dunn, says that many of her peers and friends spend a lot of time waiting for a bus and find them to be unreliable. She hopes that BRT can correct that.
Dianne Cunningham is a former MPP of London North Centre. Cunningham believes that there is a better way for the city to receive input. She feels that the current ideas do not support a city that is rapidly changing. She adds that the city is currently not thinking in a visionary way and recommends that they implement more frequent buses and planning while a better system is in the works.
Cunningham suggests that listening to students may create a better transit system since a percentage of those using the bus are students.  "we could be listening to students, who I did listen to in October this year and they had great ideas, it doesn't need to be this new, expensive rapid transit plan which we we all seem to have to conform to."
In the  video below, a Londoner took the opportunity to ask the city how trees will be effected by the proposed BRT routes.