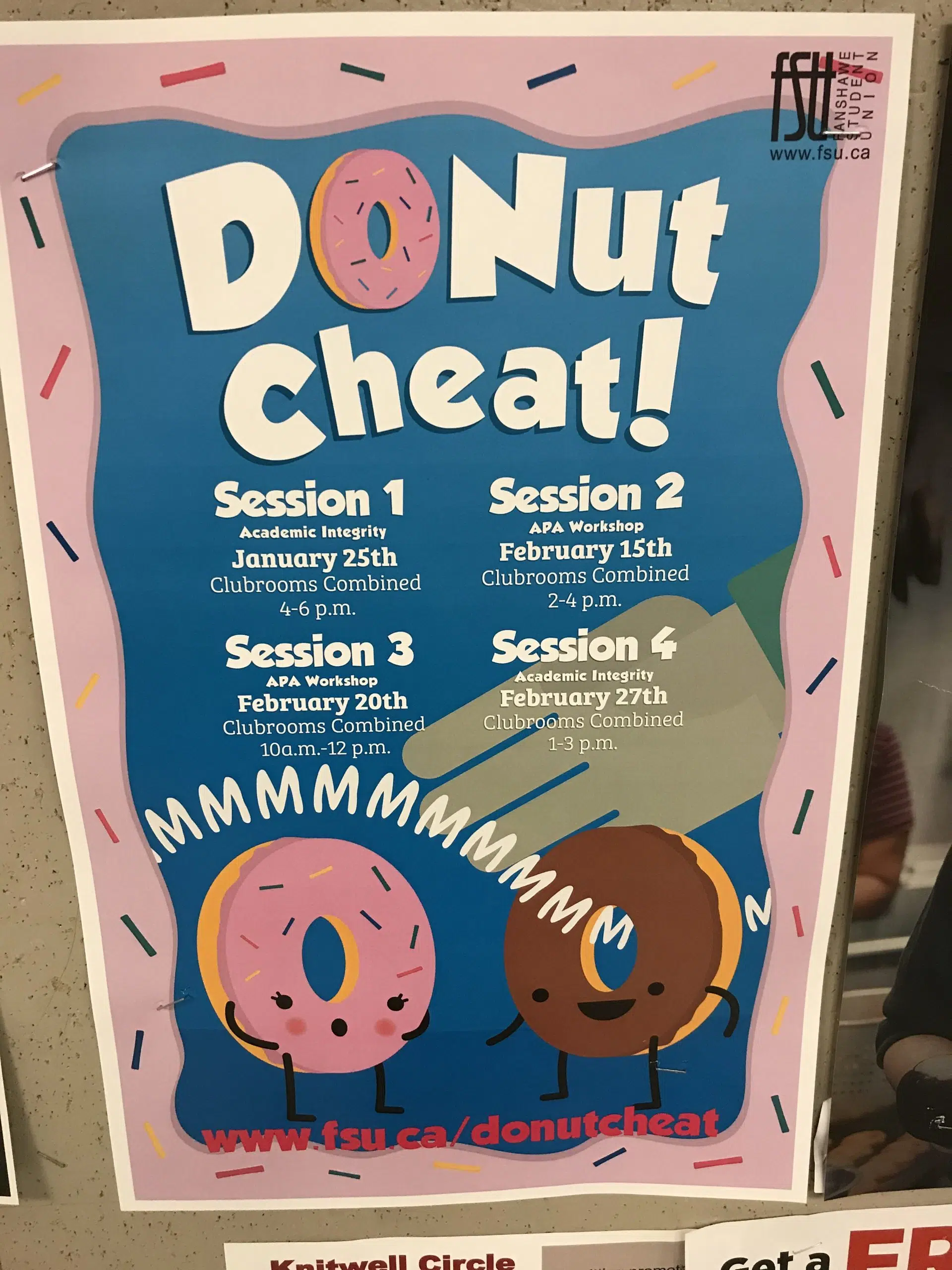 To improve and maintain academic integrity at Fanshawe College, Fanshawe College Students Union in cooperation with Fanshawe College library launches a series of workshops from January 25th to February 27th, the topics would mainly focus on academic integrity and APA citation.
Today at Students Centre clubroom one, librarian Donna Sevenpifer gives a teaching to students from diverse programs about academic integrity.
"The workshops tend to attract students from diverse set of programs," says her.
"We do try to get into as many classes as possible because then the professors made the arrangement and the students were there because class time is dedicated but we can't get every single class. So there were students who expressed they were interested into receiving these instructions but they were unable to so we decided to offer series of workshops so students could attend out of class."
The librarian indicates that before they had unsteady attendance in their workshops, sometime a lot of students showed up but sometime they got zero. To solve this problem, they come up with new idea.
"…and provide them with the co-curricular credit so that they have an incentive to attend. The idea to offer co-curricular credit really did boost the attendance so students could be more motivated, they know that by attending they are actually going to get something from it."
The term of academic integrity is coined by Don McCabe, the term involves notions such as avoidance of plagiarism or cheating.
"I think that we are all now creators of content, we can't just take information from internet and from books and expect that people are not going to be aware of that. We have to create our own content and we have to acknowledge it when we do borrow information from elsewhere," says Sevenpifer.
"Academic integrity is something that's important in college and beyond. This is something that students are expected to demonstrate that they have an understanding of what is honest, what is fair so that they behave appropriately when they are in college but also when they are out in the workplace."