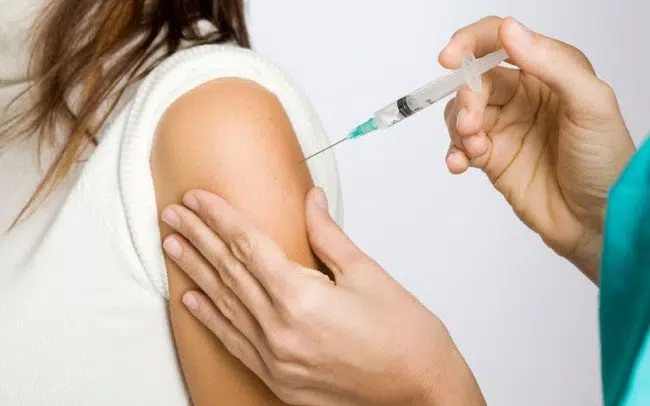 Londoners may have sore arms the next few weeks.
A recent announcement from the Middlesex-London Health Unit urges Forest City residents to get the quadrivalent inactivated influenza vaccine (QIV). The updated vaccine comes in response to an early onset of Influenza B that generally appears later in the flu season. QIV is now being recommended over the previous iteration of flu vaccine known as the trivalent influenza vaccine (TIV).
Mary Lou Albanese, the Manager of the Infectious Disease Control Team at the MLHU, informs the community where they can get the vaccine.
"The quadrivalent is available for everyone. So anyone who is unvaccinated can go to their pharmacy or healthcare provider and get the quadrivalent vaccine." -Mary Lou Albanese
As mentioned by Albanese, any Londoner who has already received the trivalent vaccine does not need to get the QIV shot as there is no evidence to suggest better protection from an updated immunization.
Health care workers are considered a high priority for the QIV shot as their proximity to sick/bed-ridden patients makes their physical health a priority.
Albanese still recommends following traditional methods of infection control including: thorough hand washing, staying home when feeling sick, covering coughs and sneezes, and disinfecting commonly used surfaces.
To find the closest location to get your flu shot visit the Government of Ontario's website.