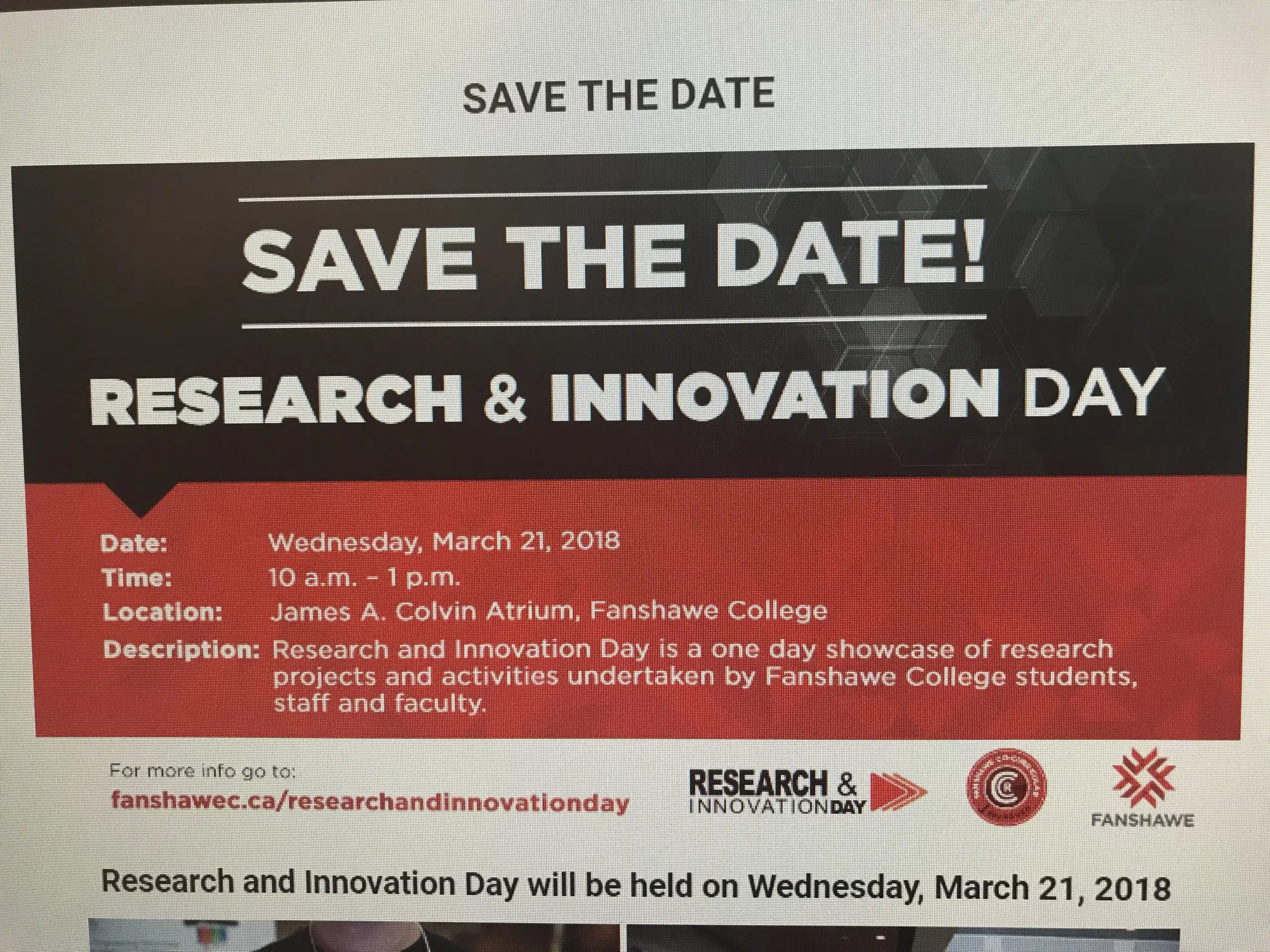 If you have some research or innovation projects that you want to showcase, here is a perfect opportunity for you to shine because Research and Innovation Day at Fanshawe College is approaching.
"It's a way for us to showcase that research and innovation are an important of what can we do here at Fanshawe College. It's a way to show the industries outside and businesses and our community partners what we can do and what we are capable of," says Dan Douglas, the Dean for Fanshawe's Center for Research and Innovation.
It is also an opportunity for students to learn the skill of knowledge dissemination by showcasing the work they did and be able to explain it.
"Communication is a huge part of this and communication skill is a huge piece of what we are trying to develop by engaging in research and innovation," says he.
Participants have the chance to win prizes for their work as a panel of judges will be on spot to evaluate on criteria including diverse categories.
"There is a competition students are entered into the category depending on what their area is and from that there are cash prizes…It's a great way to give the students some recognition for the work that they have done," says the Dean.
"This year we are going to showcase a particular project that was externally funded project. The responsible investigator is Dr. Judith Hall and it's dealing with developing a computer literacy program for marginalized women so there will be a showcase for some of the work that are under that funded program as part of this event."
The event will be taking place at A. Colwin Atrium on Wednesday, March 21. If you are interested in this and would like to showcase, find out more at https://www.fanshawec.ca/ResearchandInnovationDay.