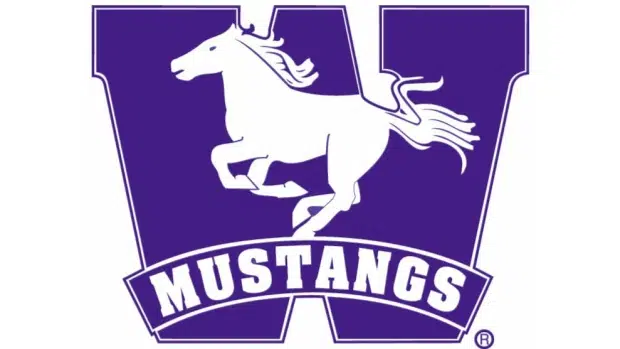 The Western Mustangs Men's hockey team learned the importance of playing a full 60 minutes.
They defeated the Lakehead Thunderwolves 3-2 in overtime, in the inaugural Snowy Saddle.
Western led 2-0  in the 3rd (Huether, Fitzmorris) but Callum Fryer and Cooper Leitch scored 2 goals in 2 minutes to send the game to overtime.
In the extra frame it was Cordell James of the Mustangs who scored the ot winner with 2 seconds remaining on the clock.
"There wasn't a lot of time left, one of their guys turned the puck over and Johnny (Laser) made a good step-up. I was able to score on the breakaway".
This is James' first year in the OUA, and has noticed some differences between this league and the OHL (Attack,Colts).
"The guys are older and stronger. The pace is a lot quicker, you have to make plays and keep your head up because the guys are bigger."
With a win, the Western Mustangs now have points in 11 straight games.
"Guys are buying into the game plan. Before the break we were losing 1 goal games. The guys could've given up(after losing the lead) but they were resilient" said Mustangs Assistant Coach Patrick Ouellet.
Western sits in 4th place in the West Conference, and only 2 points behind York for 3rd.
The Mustangs only have 2 games remaining.
They host the Windsor Lancers Thursday at 7 P.M, and then travel down the 401 to finish off the home-and-home Saturday in Windsor.