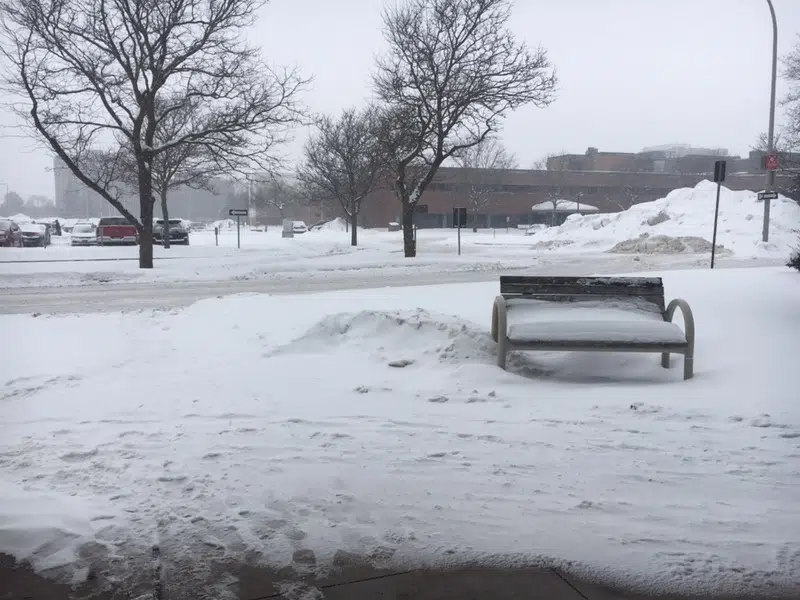 Bundle up Londoners and get ready for messy roads for the weekend as there is more snow in the forecast for the Forest City.
In a special weather statement, the national weather agency says the city could get between 10 and 15 centimetres of snow by tonight.
The extreme weather conditions caused school buses cancellation.
According to the statement released by Environment Canada," the heavy snowfall can affect the evening rush hour on Friday and more significantly affect the weekend as well."
"Drivers should plan extra time to reach their destination due to poor winter driving conditions from accumulating snow on untreated roads, and occasional reduced visibility in snow," the statement added.
City's transportation and roadside operations crew is expected to clear the sidewalks and major bus routes in the city within 24 hours.
Pedestrians are struggling with slushy snow-filled sidewalks as it is difficult for them to commute.
You can call 519-661-4570 to file complaints about snow-covered sidewalks, or send an email to es@london.ca