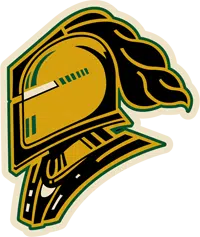 Secondary scoring was big for the London Knights this evening, which they will need if they hope to remain in the #4 spot in the Western Conference.
The line of Nathan Dunkley-Billy Moskal-Liam Foudy was a huge factor in the Knights' 5-3 victory over the Sudbury Wolves before 8,944 at Budweiser Gardens.
The three of them  scored for the second game in a row.
"They've really stepped up for us. They have found a niche, playing against top lines and still finding points. They are a great line, great chemistry and hope to keep it goin", said Knights Assistant Coach Rick Steadman.
Dunkley now has 10 points in 13 games with the Knights.
Dalton Duhart scored his 2nd goal this season, and Josh Nelson scored the GWG.
The Knights were outshot 13-5 in the 1st period, but overall Steadman was impressed with the teams performance.
"I thought we played a full 60 minutes. We did the little things, got it in deep and when we got our chances we got some goals off it".
The 2 points earned for the win over the last-placed Wolves are big for London, who are now 2 points ahead of Guelph for 4th in the Western Conference.
Dunkley says the team has been watching the close race in the conference.
"The guys are always watching it. It's a tight race and it is every single year. Every single point matters and it's good to get 4 points this weekend. Our job isn't done yet, we'll look to get 2 more tomorrow", said the 2nd-year forward.
The Knights look to cap off a perfect weekend as 2 big points are on the line tomorrow when they travel to Guelph.
Puckdrop at the Sleeman Centre is scheduled for 2 P.M.