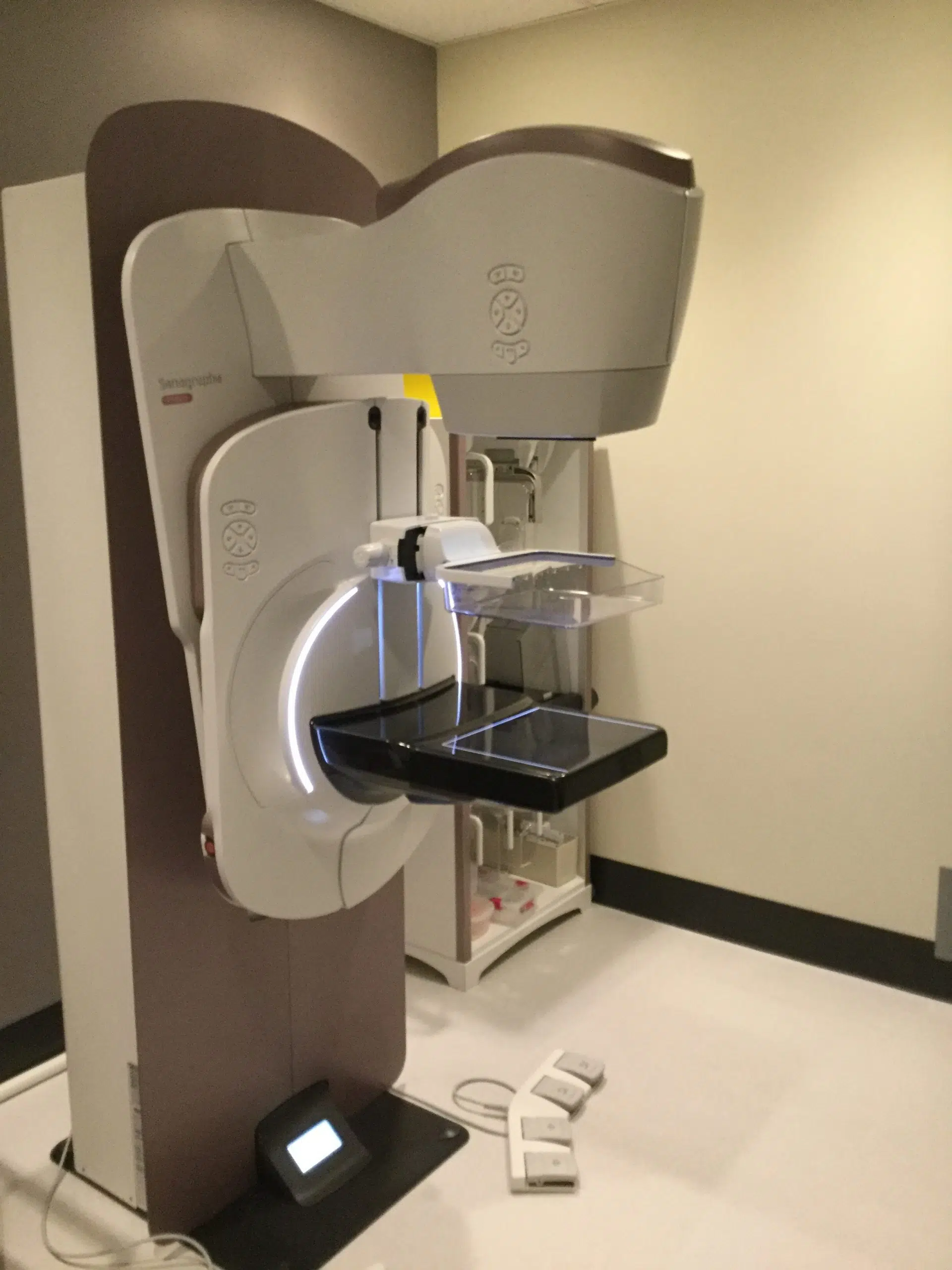 Only 60% of London women that are  entitled to a mammogram are having them done, leaving a large gap of women who need to be getting checked but are not going for a screening. St. Joe's hospital's breast  care program is the first in Canada to install the Pristina, a machine that allows doctors more efficient cancer detection. The machine performs two techniques the tomosynthesis, a technique that through several images helps doctors by getting rid of overlapping shadows that can sometimes hide cancer and  contrast enhanced mammography, which gives doctors a full picture of lesions that they need to be careful about in order to perform a biopsy and identify breast cancer.
5,000 women die in Canada a year from breast cancer. Dr. Anat Kornecki is the original lead for Cancer Care Ontario and the program director of breast imaging at St. Joe's. She says that raising awareness is important because 75% of breast cancer is diagnosed in women with no family history.  She says "women need to be more proactive about their health and treat their health and getting a mammogram not as being a sick woman. This is about being a strong woman who cares about herself, cares about her family and wants to acknowledge that she is at risk simply be being a woman."
Even though only 1 per cent of breast cancer diagnosis is in males, Dr. Kornecki says it's also important to talk include men in talking about breast cancer. While the treatment process is the same as it would be for a woman, she wants to change the attitude towards male breast cancer so that less men are afraid to ask for help. "All males have breast tissue, so, having breast cancer doesn't mean that you are more of a woman, it means that you are a male who developed breast cancer in a tissue that you were born with."  She says it is common for medications to cause more breast tissue to develop, especially in medication for elderly men. Statistically when lumps are found in this case, they are likely to be benign.
Women are recommended to go for screening every 2 years once they turn 50 until they're 74. Any woman within this age range can have a mammogram done, even if she doesn't have a family physician. All you would need to do is call any where that offers the Ontario Breast Screening Program and arrange an appointment.