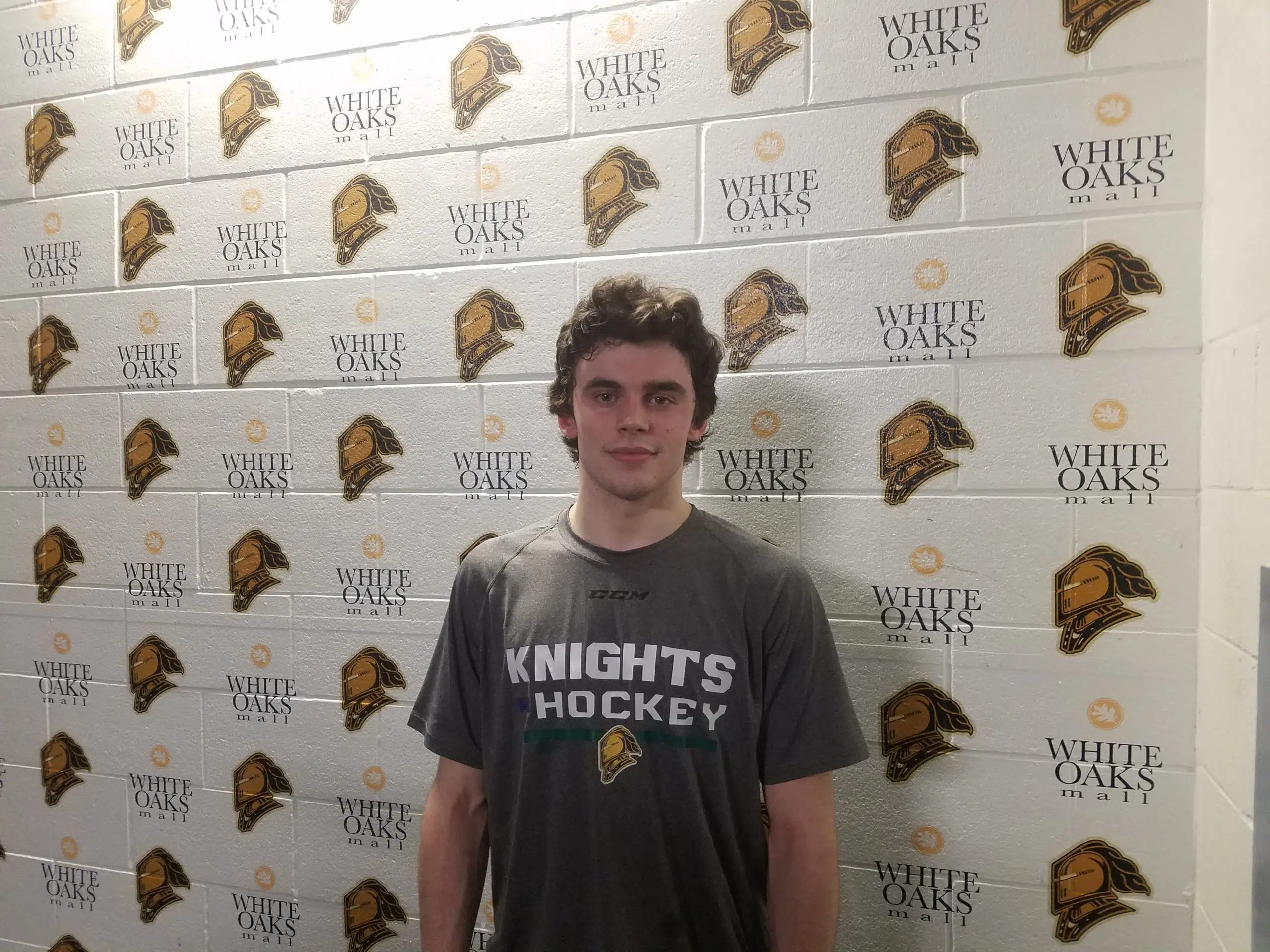 Make that 7 straight games with a goal for London Knights' forward Liam Foudy.
He kept the streak alive with a shorthanded empty net goal late in the 3rd period that helped secure Monday's 3-1 win over the visiting Windsor Spitfires.
With the Spitfires threatening to tie the game at 2 on a late power play Foudy found the back of the yawning Windsor cage for his 20th tally on the season. The second year Knight gives credit to his line-mates Billy Moskal and Nathan Dunkley.
"The whole team is clicking right now so it's given us a lot of confidence and letting me go out there and play with good line-mates. My line is clicking right now, Billy and Dunkie and I so it's working out getting some goals."
Foudy's goal streak dates back to February 9th; a 4-1 win at home versus the Erie Otters. He scored twice in that game and added an assist.
The London Knights sit in 4th place in the OHL Western Conference. They have been a busy hockey team, playing 7 games since he began his goal streak ten days ago. Their record with a red hot Foudy is 6-1.
"When you keep the momentum going especially when we're winning games like this, it's easy to stay hot game after game" said Foudy on the team's recent success.
The opportunity to keep the goal streak alive almost passed Foudy by as he had to wait until the game's final minute to put one home. Scoring on Windsor goaltender Michael DiPietro is never an easy task. "I had a few chances throughout the game and he kept shutting the door. They pulled their goalie, I got the puck and I luckily enough put it in."
XFM Sports Reporter @nate_herman spoke with @foudshow Post Game: pic.twitter.com/NSEriLCffz

— XFM Sports (@SportsXFM) February 19, 2018
Foudy currently sits 2nd on the team in goals scored. He'll battle it out with team captain Evan Bouchard and Ottawa Senators prospect Alex Formenton for the team's goal scoring crown. Formenton trails Foudy with 19 goals while Bouchard holds the team lead by the slimmest of margins with 21.
Liam Foudy and the rest of the Knights will enjoy a break until Friday when the Ottawa 67s roll into Budweiser Gardens.