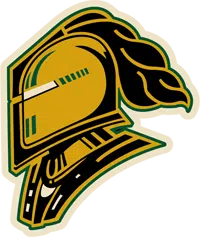 Tyler Johnson had this game circled around his calendar for a long time.
The Greyhounds netminder was a big part in the Soo's 6-2 win over the London Knights.
The former Knights goalie stopped 32 shots in his first game back at Budweiser Gardens since being dealt to the Hounds.
"I thought he was real good tonight. He was tested on a couple shots where he made some good saves for us" said Greyhounds head coach Drew Bannister.
When facing good hockey clubs, one way to lose is taking lots of penalties. The Knights did a very good job of staying out of the box, only giving up 2 power plays near the end of the game.
"I thought the guys were good today. They were using their sticks to knock pucks away but kept them(sticks) down" said Knights assistant coach Rick Steadman.
Five of the six Greyhounds' goals were  scored by guys who have over 25 goals. Jack Kopacka scored 1(25), Morgan Frost scored 2(36,37), Taylor Raddysh(30) and Hayden Verbeek(27) each added a goal.
Steadman says it's tough to contain them.
"They're a really good team. They got four lines that they can roll out at anytime and make plays. We would not like to give them so many breakaways or 2-0n-1's but it's going to happen when you play a good team like that."
Joseph Raaymakers started in net against his former team and was impressed with London's first 40 minutes of play.
"I thought we played really well. We competed against them for a good 40 minutes. It goes to show if we play a full 60 we can compete with anyone in this league" said the Knights starting goalie.
The Knights head on an Eastern road swing next weekend. They travel to Peterborough Thursday, Kingston on Friday and finish the road trip Sunday in Ottawa.
Game changer
The Greyhounds scored their 19th and 20th shorthanded goals in the game. After Noah Carroll cross checked Knights captain Evan Bouchard in the face, Morgan Frost buried his 2nd goal of the game on the PK.
The last SH goal was scored by Hayden Verbeek after the Knights pulled Raaymakers for the 6-on-4 powerplay advantage.
Fighting for home ice advantage
Owen Sound sits in 4th with 69 points.
London currently has the 5th seed with 68 points.
Saginaw holds on to the number 6th seed and are trailing London by 6 points with 62 points.
The Guelph Storm and Windsor Spitfires are tied for the 7th spot with 61 points each.
First round playoff matchup?
The Knights were unable to pickup 1 point this weekend. They continue to trail by 1 point behind the Owen Sound Attack for 4th place in the Western Conference.
Both teams have 9 games left in the regular season. The last time the two teams met in the playoffs was in the 1st round of the 2015-16 playoffs. The Knights won the series 4-2 and went on to become Memorial Cup Champions.