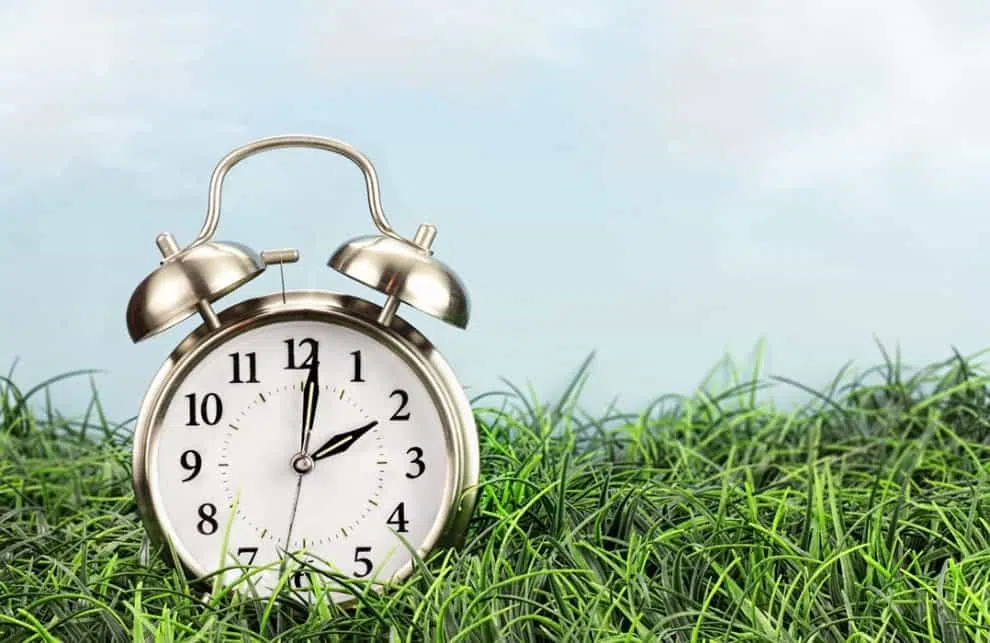 Daylight saving time (DST) starts next Sunday, which means the sun will join us an hour later, leaving our  evenings with more light. It was on July 1st of 1908 when Canada first observed DST. Now, 40% of the world uses daylight saving time.

Each municipality in Canada decides on the use of DST, and so some locations do not follow the daylight saving time schedule. Given that the day-length varies around the equator, most tropical territories do not follow DST.

Benjamin Franklin came up with the idea of daylight saving time in 1784. Franklin believed waking up to sunlight would economize on candle wax. Nowadays, some countries follow DST to make better use of natural daylight in the evening.

Some studies have shown that following daylight saving time could lead to fewer road accidents and injuries because there's more light during the time people are on the road. However, Stanley Coren, a psychology professor and neuropsychological researcher says, "the loss of one hour's sleep associated with the spring shift to daylight savings time, increased the risk of accidents."  In 1991 and 1992, a total of 1,398,784 accidents were coded after using data from a tabulation of all traffic accidents in Canada.

Coren says the data shows that small changes in the amount of sleep that people get can have major consequences in daily activities. The loss of one hour of sleep can increase the risk of traffic accidents. Conversely, gaining another hour of sleep at the fall time shift seems to decrease the risk of accidents.

Daylight saving time wasn't always set one hour back or ahead. Over time, there have been many changes to DST. There have been 30 minute adjustments as well as 2 hours, 20 or 40 minutes.
This year, daylight saving time in Canada will begin at 3:00 a.m. on Sunday March 11th and will end on Sunday November 4th in Central standard time.