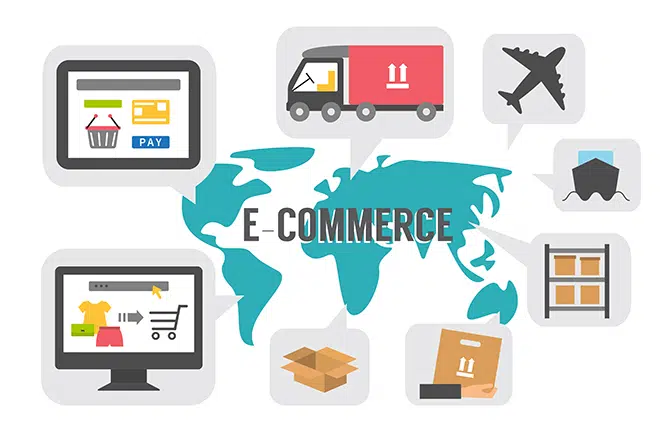 E- Commerce is taking over the world with a storm.
The e-commerce market is where consumers and businesses can buy and sell products and services exclusively through electronic platforms. It has been developing constantly in the past decade. In fact, retail sales from worldwide e-commerce are expected to grow from 1.92 trillion U.S. dollars in 2016 to 4.06 trillion in 2020.
In North America, United States is the largest regional market for e-commerce but Canada is catching up surely. Statistics show that retail e-commerce sales are expected to  reach almost 29 billion Canadian dollars by 2021, up from 18.3 billion in 2016.
Why is e-commerce is becoming popular?
Convenience
Better available deals & prices
Comparison of prices
Variety
Discreet purchases
"The number one reason would be convenience, you can shop at home, at your own leisure- you don't have to leave the house and you've got a lot more choices at your fingertips vs walking around."- Daren Chapman, Economics Professor, Fanshawe College
How e-commerce affected the employment rate in the country?
"You look around that there are malls that are being closed. Certainly the 'bricks and mortar' shops are being affected and that ultimately affects employment. It's hitting both sides, the profit margins the firms are making as well as the employees- there's just less jobs available."- Chapman
The rise of the internet and e-commerce over the past two decades has chipped away at the market share of "brick and mortar" retailers. But it's only been in the past few years that this shift in market share has had a noteworthy effect on retail employment.
"In terms of employment numbers we're seeing a shift in certain communities away from retail service sector into the logistics and fulfilment sector and there has been a lot of research into the working conditions , for example Amazon warehouses and other online store's goal is to adapt full automation- so replacing those warehouse workers with robots."- Scott Hubert, Co-ordinator Business and Marketing Program, Fanshawe College.
Forrester Research estimates that online sales will rise by 9.1% by 2019, compared to 6.1% sales in the 2014. it shows the growth rate of approximately around three percent—a clear sign of proof of the e-commerce expansion in Canada.
Chapman says despite of drastic  increase in online shoppers , the local retail stores and boutiques in London need not to worry at all.
"I think that these local boutiques are quite unique it  offers items that are very hard to find or unique to themselves, I think we'll do quite well."- Chapman
On the contrary Hubert suggests that it'll be beneficial for the local businesses in the future to establish themselves via launching websites and selling products online to people living outside forest city.
"We see with the success of sites like Amazon and eBay which allow people to open up to global market place. Now, obviously there's much more competition for them but you have a unique niche product that's perhaps tied into your local community in some way, then that something you can use as selling point."-Hubert
All in all buying and selling online can be very convenient and rewarding but you always have to protect yourself. If a deal looks too good to be true, it usually is. If you don't feel 100% secure on a particular site, leave it and find something else to avoid internet scams.