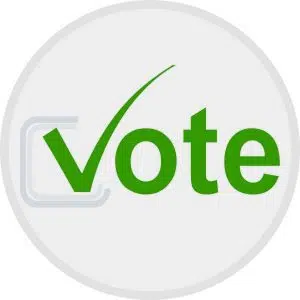 Students are reminded about the political world that they often ignore when FSU elections come around every year.
In federal and provincial politics the voting turnout for students and young people is always lower than older adults. In 2015 there was a major rise in turnout for people in the age group of 18 – 24. 57.1 per cent voted in the 2015 federal election compared to 38.8 per cent in the 2011 election, an increase of 18.3 per cent.
Peggy Sattler is the NDP MPP for London West, she says it's important for young people to be involved in politics. "The decisions that political leaders make can have a very significant impact on the future for youth in this country" She says young people can't just leave it to people in her generation or older people who are more likely to vote and allow them to make decisions that are going to effect the future that a young person is able to build for themselves.
College and University politics are a great way for any student to get more involved. Student unions can often be a stepping stone for that next step in the political world, Matt Helfand is a former Western USC President and he had a passion for making the lives of students easier. "I decided to run because when you're a student and you're involved in a lot of different things, you see the ways student life on campus could be improved, that's the motivation behind everything, you think you can improve life for other people and that was true for me"
Some people may often want to get more involved in the political world but they think they won't have time or their nerves are just getting in the way, Helfand has 3 words for those people. "Just do it. There's a lot of hesitation that I've seen in younger students who want to get involved because they feel they don't have the right experience but that shouldn't be a barrier. Anyone that has a passion for students and their community should put their name forward."
FSU Election voting ends on march 8th, so get out their and make your vote matter.