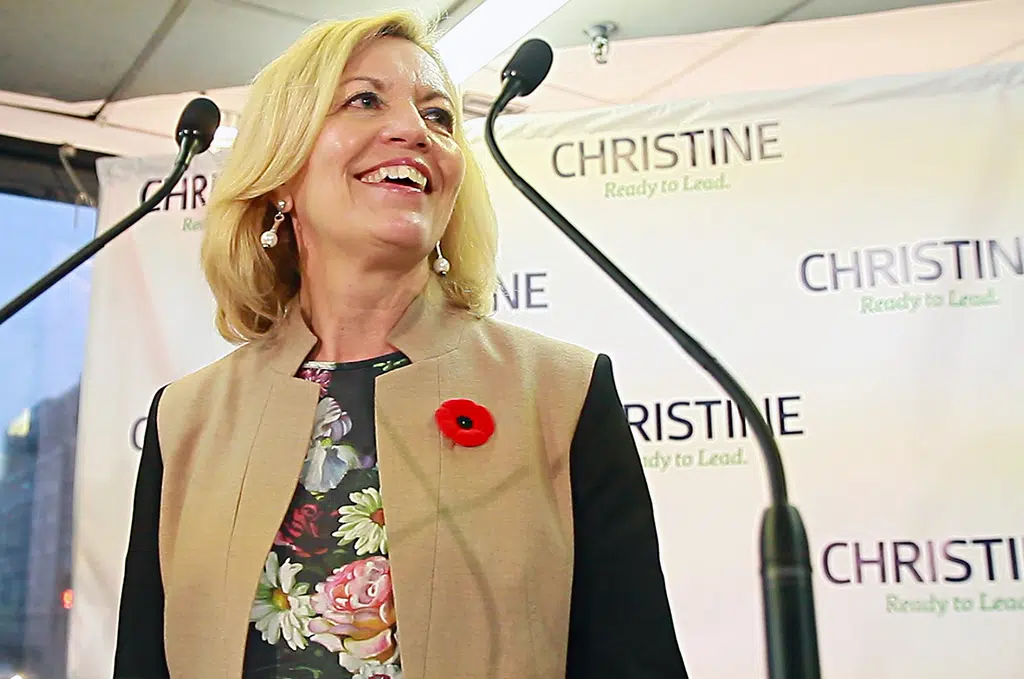 Ford Nation is back after former Toronto city councillor Doug Ford was elected the new leader of Ontario Progressive Conservatives on Saturday.
This process was nothing short of turbulent, with the announcement of Doug Ford's win delayed by over seven hours.
The chaotic party convention left many heated, especially leadership candidate runner-up, Christine Elliott.
The former MPP is challenging the results of the vote. She wasn't in the room for Ford's address to the media and has made it very clear she won't "concede."
In a statement early Sunday, Elliott said there were "serious irregularities" in the race and vows to investigate.
Elliott says she won the popular vote and majority of ridings, and added that there were fewer than 150 points between the two candidates. Elliott also noted that thousands of party members were assigned to incorrect ridings during the voting process.
She gives the example of members from Mount Hope in Hamilton being assigned to Chatham-Kent, which is several hundred kilometers away.
However, Hartley Lefton, chief of the PC's leadership organizing committee says these issues were investigated and determined that it was not statistically significant enough to change the outcome of the race.
Despite the controversy, many PC's are sending their congratulations to Doug Ford.
Best wishes to @fordnation on being elected the new Leader of the @OntarioPCParty. Looking forward to working together on conservative solutions to the challenges facing Ontarians.

— Andrew Scheer (@AndrewScheer) March 11, 2018
No matter who forms government in June, I plan to do what I have always done as Mayor of this city – stand up for Toronto and all of its residents. Please read my full statement on new Ontario PC leader Doug Ford: pic.twitter.com/lFr2amMidH

— John Tory (@JohnTory) March 11, 2018
Aside from the party's division on the PC leadership election, they still have one common goal: "finally firing Kathleen Wynne."