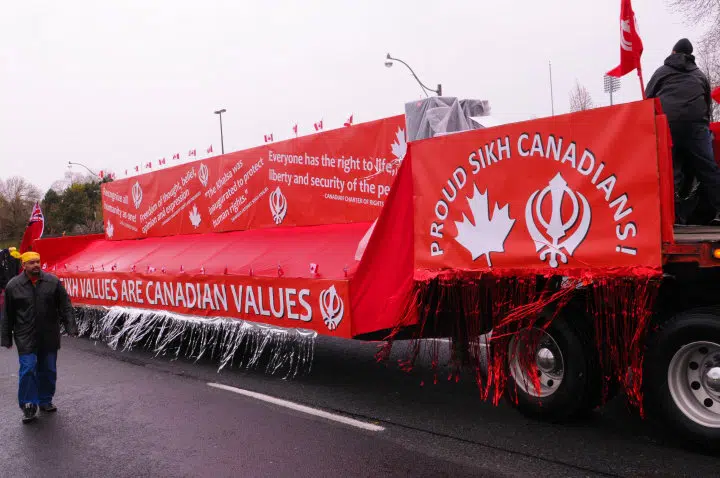 Sikhism, a major world religion, arose through the teachings of Guru Nanak in 1469 in the Punjab region of India. There are about 27 million Sikhs worldwide, making Sikhism the fifth largest religion.
Canadian Sikhs are one of Canada's largest non-Christian religious groups and form the country's largest South Asian ethnic group. The vast majority of Sikhs live in Asia and approximately 2.6 per cent live in North America.
Canada being a multicultural country attracts students from around the globe. International students tend to have higher expectations when they come to Canada not knowing the struggle involved in establishing oneself. Here the Gurudwara(Sikh temple) plays an important role.
Gurudwara is a place of worship for Sikhs. But people from every culture, religion and cast are welcomed with open arms. Nobody is discriminated or judged by anyone in the temple.
Kamal Singh volunteers at the London City Gurudwara regularly he says, disciples provide all kinds of help to the international students in need.
"Until the students or anybody in need find a suitable place to live in London, we offer them a room here to stay in the Gurudwara Sahib which is free of cost."- Kamal Singh
Singh says his experience so far with the international students in the Forest City has been great.
"My experience with international students has been really good. Most of the people come here are really sincere and they work very hard we help them by giving them work and help them connect with Canadians to adapt the lifestyle."- Kamal Singh
The importance of selfless service or 'seva' has been emphasised in the lives and teachings of the Sikh gurus. According to Guru Nanak, the founder of the Sikh religion, sharing one's time and wealth with those in need is the best possible action. The idea of 'langar' as a community kitchen was developed by Guru Nanak in his settlement at Kartarpur, now in Pakistan.
"The technical term is 'langar', it basically means open kitchen and anyone can come eat here anytime they want. Its free food which is prepared and served by volunteers."- Kamal Singh
Those who experience langar in Gurudwara for the first time are often amazed at the scale of what is essentially a volunteer effort.
Singh says Indian students tend to feel lonely at time, visiting Gurudwara regularly can give them homely feeling and they can stay connected to their cultural roots.
"People who come from India here, as they are very far from their families, they come here and meet other people from the Sikh community- that helps them not to get homesick and depressed."-Kamal Singh
Recognising that someone has a need and finding some way to address that need is the beginnings of compassion. There is however a big difference in helping others so that we feel better or helping others beyond the realm of self interest or gain. The Guru says that serving without interest in return actually bears fruit in the ripening of our own soul.