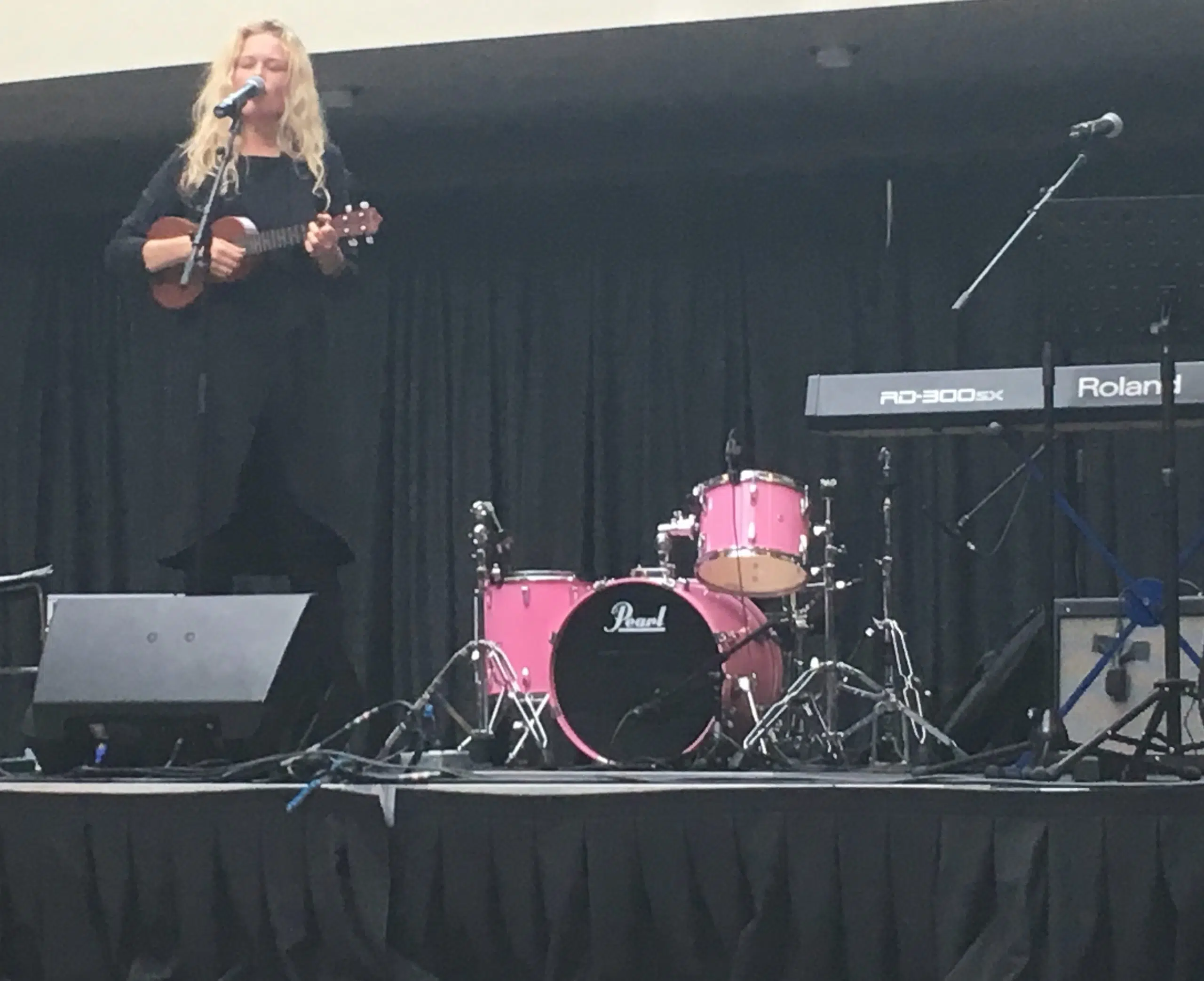 Mustangs got talent.
This past Thursday, the Mustang Lounge at UWO's University Community Centre transformed into a creative showcase for the inaugural Freestyle Arts Festival. The student organized and operated event focused on incorporating artists of many disciplines to coexist and perform in the limited space of the part time study hall turned concert venue.
The festival was broken up into three distinct acts categorized by artistic ability:
Act 1 (Solo Musicians):
Callahan (pictured)
Camie
Bryn
Luke V-W
Paulina
Chris Oday
Act 2 (Dance):
Mark Swan & the UWO Dance Force
Theatre Western
Act 3 (Jam and Dance)
Pre-Sign Up Jam
Freestyle Rap Cypher with DJ Koptic
Malayalee Student Association Western
Dance Force with Graham Maycock
Sunset Boys
Graham Maycock
The B Club
In addition to the scheduled performers, there were visual artists working hard throughout the day on a variety of paintings and drawings around the perimeter of the festival.
Nate Clapinson, the director of the FAF admitted that he had wanted to put this event on for quite some time.
"I'd say for me it was about getting as many creative and driven people from the Western community together in one space. In terms of the nature of the festival, the improv and freestyle aspect of it was really just an idea I had for a while now and I wanted to see if I could make it work." -Nate Clapinson
Attendees to the event were encouraged to practice their painting abilities and make their mark on the communal FAF mural. As well, a silent auction was in effect featuring the works of the visual artists from the festival with 50% of proceeds going to the artist and the other half donated to the Save the Children foundation.
The FAF was supported by the Faculty of Music Student's Council (FoMSC), the Arts and Humanities Student's Council (AHSC) and Western's University Student Council (USC).