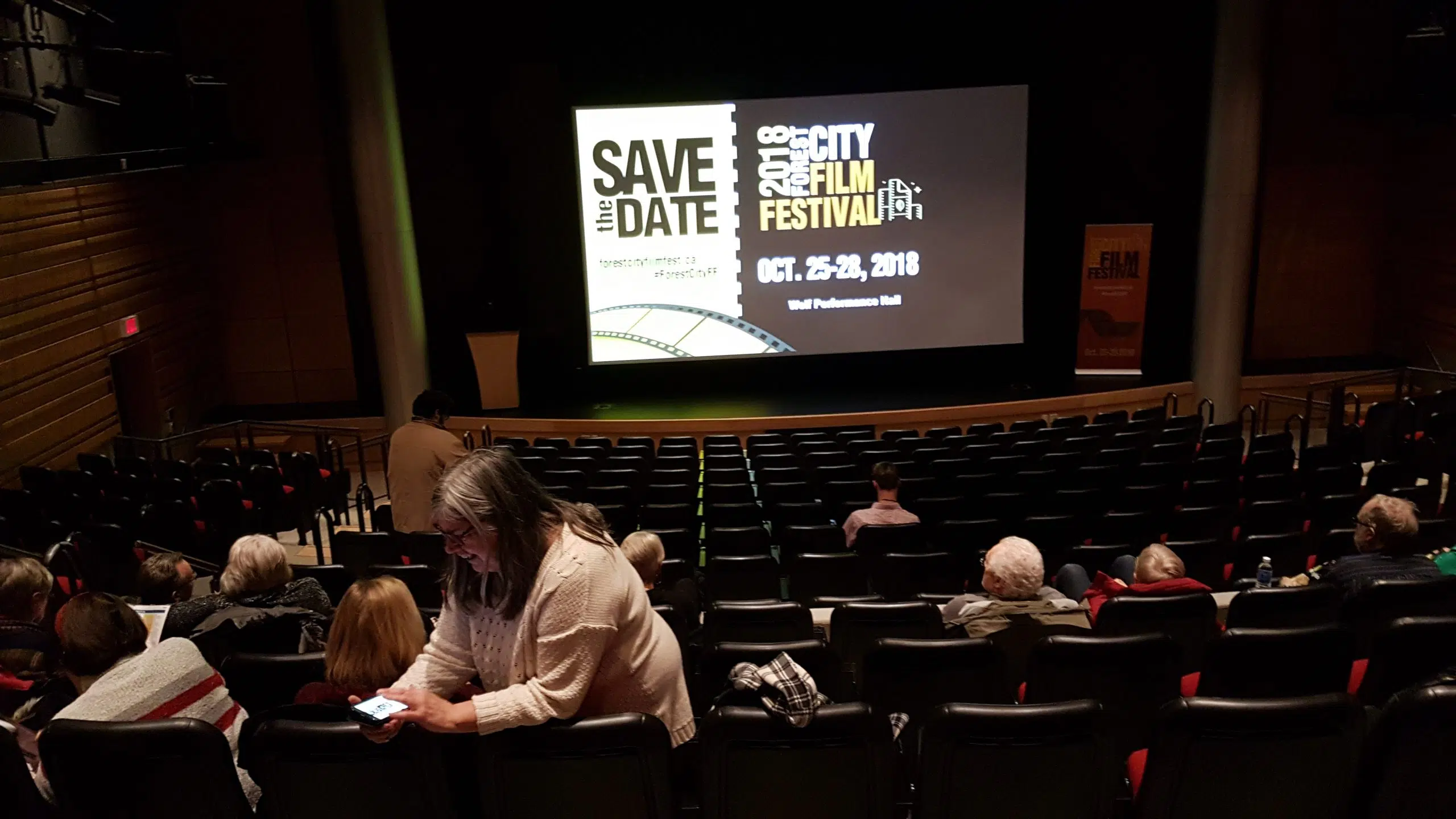 For the third year, London's Forest City Film Festival is back and calling for local talent. Hamilton, Waterloo, Toronto, Milton, Oakville, and Owen Sound: All neighbouring cities in the region have their own film festival, and it was about time that London started their own.
FCFF is a perfect example of a local seeing a demand in the community and seizing it.
"We've got a lot of theater companies, we've got a lot of very creative people, and we love that about ourselves, so I think that film is just an offshoot of that creativity. Film is probably one of the most important creative mediums of the modern world and so, to be able to see with pride what people have done from your region – to be able to if you are one of the people that creates films to be able to show it to people that you know people of your region – it means a lot to people," beams Dorothy Downs, Executive Director of FCFF.
"We used to have TIFF, and then TIFF couldn't afford to come here anymore so it was very, very sad… I'm wondering if this film festival is even better than TIFF, just because there's such a cross section of films," shares Holly Gun, a film festival goer.
Gun shares that she fell in love with the FCFF the first year it was announced. Others that can be found in the audience of this festival's events are aspiring directors, like Michael J. Doyle. Doyle realized his passion for film making when he was eight-years-old. His inspiration came from a Spider Man DVD, seeing the production of the superhero film.
"I think it's a great opportunity for a lot of people like me who otherwise wouldn't have that opportunity. When people say film they usually think of Los Angeles or Hollywood or that sort of thing. And then film in Canada, they think of Vancouver or Toronto, but to have something right here? 20 minutes from where I live? I find it comforting," shares Doyle.
FCFF is an opportunity to shine the light on the talented minds, right at home. The next hottest film break-through could be somebody right in your backyard.
Guidelines
For those interested in submitting their work, there are some guidelines. Downs says that they have quite high standards to ensure the best talent in the city gets showcased. 
"The people who come out to see the films are always amazed at how good they are because we won't program films that aren't of a certain caliber. So, to get your films screened here, you do have to be good at what you do. They're good films," shares a proud Downs.
Downs suggests assembling a group to create a new project, as film is a collaborative project.
"Film making is a craft and an art and it takes a lot of study and a lot of time to learn the ropes. Get a great team, that's really important in creating a film… Nobody can be great enough at everything to really pull it off, so you do need a really good team," advises Downs.
What to expect
So, what people can expect to see? A great story line, well-performed scripts, strong lighting, and complete quality audio.
"Film is all of the elements: it's the story, it's the visuals, it's the sound. [It] all comes together to create a piece of magic when it's really well done," says Downs.
This fall, come out for your dose of local, artistic creativity. See what your talented neighbours are up to. Expect to view unique short and feature documentaries, short animations, screen-writing and more. For those interested in submission, more information is available on the festival's website.
"We just want to see it become a celebration of all things film in southwestern Ontario…. a celebration of who we are as a people," says Downs. C dw