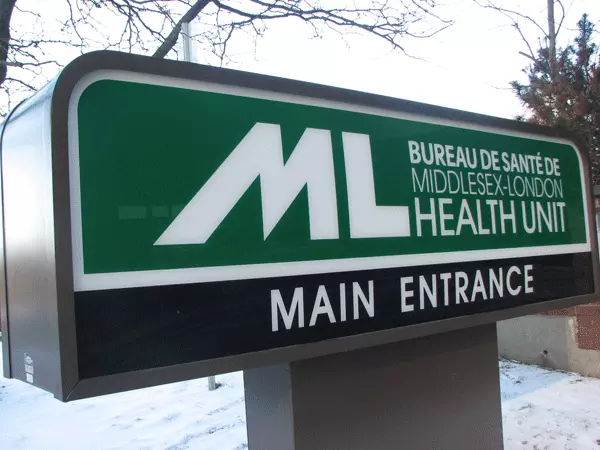 The Middlesex-London Health Unit (MLHU)  have submitted an application for a supervised consumption facility to Health Canada.
The proposed site would be located at 372 York Street, just east of London's downtown.
The MLHU says the location will be the best option for those who have obtained drugs to consume them safely.
"Many people that we've spoken to in and around the area and online have told us the community is in desperate need for this facility," said the medical officer and CEO for the MLHU, Dr. Christopher Mackie.
"We've seen positives come from the temporary overdose site already. So much so that I believe a permanent site will not only save lives but will change them for the better," he said.
The MLHU says users will be supervised by medical professionals and skilled harm-reduction workers. The facility would also include an after-care area, where staff can link clients to community support and treatment services..
"The location we've identified is close to several service providers who already work with people caught in the cycle of drug addiction," said executive director at Regional HIV/AIDS Connection, Brian Lester.
The MLHU says there is no official date for the opening of the proposed permanent facility, as the application process could take several months. In the meantime, the health unit says the Temporary Overdose Prevention Site, located at 186 King Street, will continue to provide services in downtown London.