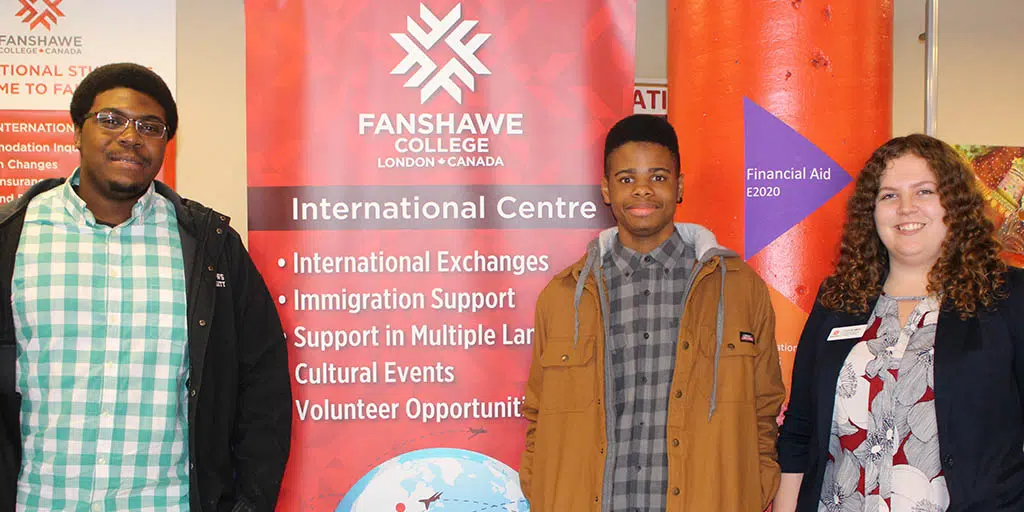 Fanshawe is providing the exquisite opportunity of exchange studies to the eligible students. The college partners with twenty-six institutions in sixteen different countries, mostly in Europe and Asia.
Studying abroad benefit students in many ways-along with the foreign exposure it broadens the educational experience and widens the vocation opportunities after graduation.
"Fanshawe offers variety of study abroad opportunities everything from 2-week field study with the Fanshawe professor travelling with students to the full semester exchange, where you will be studying at one of our partnered institutions in Europe, Asian or America."- Caitlin Smith
Interested students can submit their application along with a resume and transcripts with 3.0 GPA to the Fanshawe International Centre for the fall-2018 and winter-2019 term.
Many students wish to study abroad but the fear of high tuition cost holds them back.
"We do offer support for students, so one of the big perceived barrier is- its too expensive, I can't  afford to go I'm not even trying.But I'm here to tell you its not expensive as you think. Fanshawe offers scholarships for students who are selected to participate in international opportunities- it can be anywhere from $800-$2,500 depending on the duration of your program abroad."- Caitlin Smith 
The International office offers a lot of pre-departure support for students that include visa procedure, travelling expenses and accommodation overseas.
Employers seek for people who have multicultural experience and skills. The Abroad Study Program can benefit students in many ways possible. 
"You develop so many skills when you are overseas. Not only are you learning in a different academic environment and being exposed to various perspectives in your area of studies, maybe you're a business student- now you can focus on European business or even you're a landscape designer – going down to Brazil and learning how they work with rivers and how it is different from Canada."-Caitlin Smith