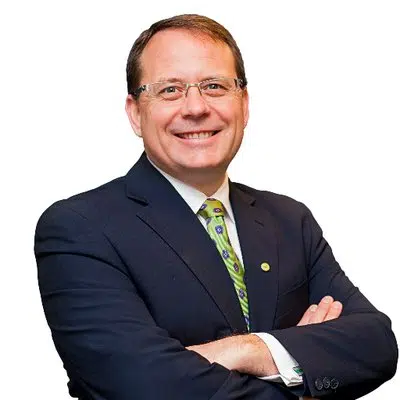 Londoners got their chance to learn what the Ontario Green Party (GPO) is bringing to the table for this years provincial election.
GPO leader Mike Schreiner begun his tour around the province Wednesday in London, where he had the opportunity to reach out to the community.
"One of the biggest issues we've seen develop under establishment party's is a rising mental health Crisis," said Schreiner.
According to the Ontario Green Party's website, "over 12,000 young people are waiting desperately for access to long-term or intensive mental health therapy."
"I want our students and adults to understand that only the Green Party is committed to fighting for more support systems when dealing with mental health," said Schreiner.
Kick off of our Green Vision tour in London. 2500km, 20 cities in 9 days. #peoplepoweredchange #letsmakehistory #onpoli pic.twitter.com/thdpJAvFGS

— Mike Schreiner (@MikeSchreiner) March 21, 2018
How will the Green party tackle this issue?
"I'd really like to do is address Ontario's privacy laws when it comes to Mental health," he said.
Those who are in a state of crisis when it regards their mental health can only be involuntarily treated when there is a risk of physical harm to themselves and others.
"I'd like to balance a person's right to privacy with their right to be well, and as such, I believe extending the ability for family members to help someone who is in desperate need of treatment should be made legal," said Schreiner.
"I mean, if you look at someone with the story of Noah Irvine, you'd understand why addressing privacy laws is important."
Irvine, a student from Guelph, made headlines last summer when it was revealed that he lost his mother to suicide and his father to a prescription drug overdose by the time he was 15.
"Irvine firmly believes – and I agree with him – that if he and his family were allowed to step in, he could have saved his father from overdose," said Schreiner.
"We have to do what we can to make sure that this is something that never happens again."
Thank you @MikeSchreiner for taking the time to stop by Sarnia's @ResearchPark @BluewaterTAC & @OriginMaterials Oxidation Plant. We truly believe our work in this cluster provides a sustainable future that benefits us all, & that makes our efforts so rewarding. @SarniaLambton pic.twitter.com/FsCW2043yZ

— Bioindustrial – BIC (@BICSarnia) March 21, 2018
After Schreiner's visits to the Innovation Works social centre and the Growing Chefs food education initiative, he took his tour on to the Lambton-Sarnia area.