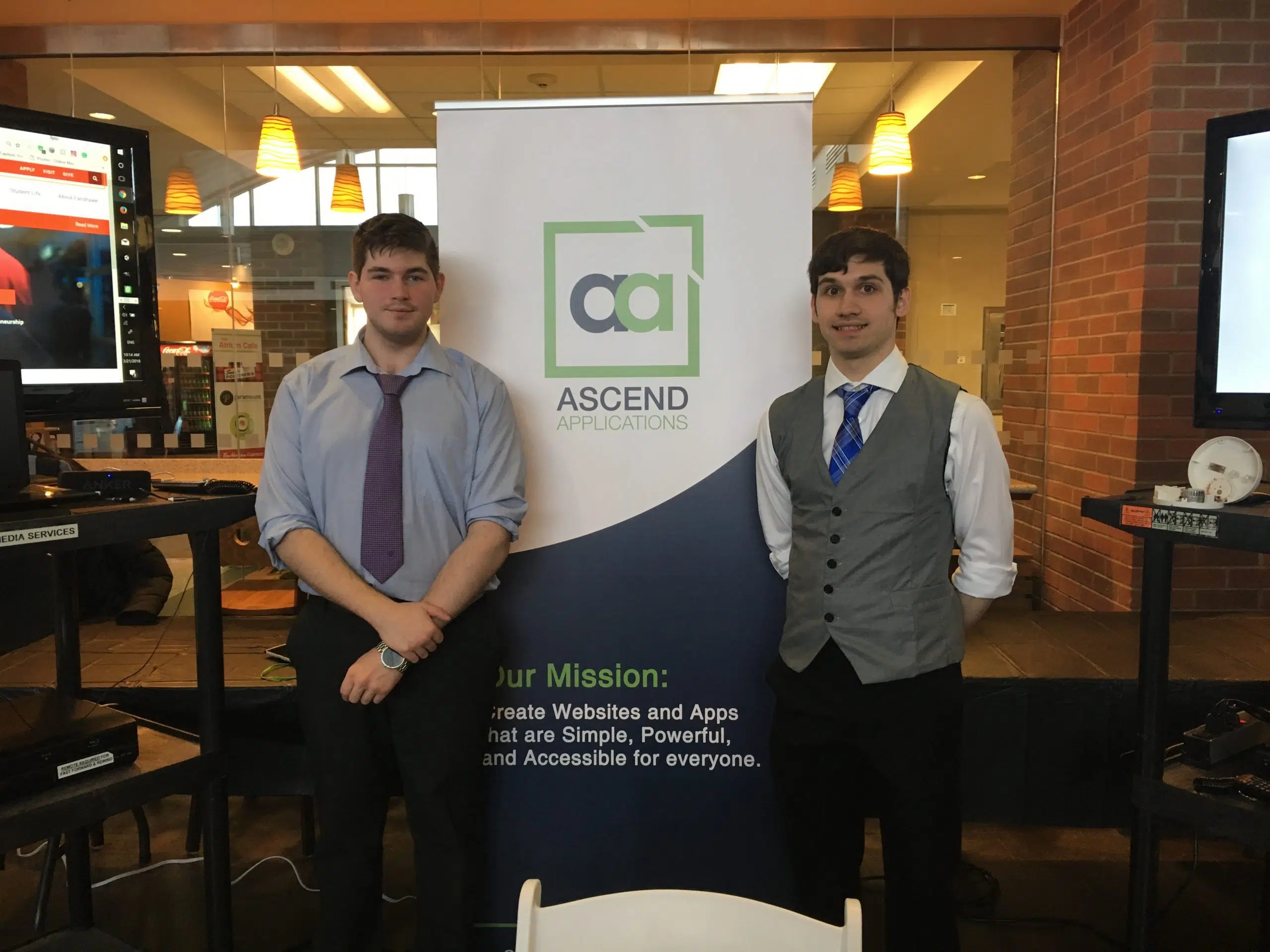 Today marked the 3rd anniversary of Fanshawe College's Research and Innovation Day (RID). It is an annual demonstration of Fanshawe students and faculty research projects. The event was open to every individual, club or a group who were interested in displaying their work.
Participants presented their impressive innovative projects to the audience and the judging panel.
Ryan Kelly founder of Ascend Applications and one of the many participants at RID presented his two projects. 
Unique smoke detector 
"The benefits of using something like this is that, we rely on 3 different sensors- photoelectric, ionization and internet sensors. You can call this smoke alarm a 'smart' alarm as it has access to the internet."- Ryan Kelly
The unique invention doesn't only sends off an auditory siren and flashing light to alert immediately, but it can send a text message to whoever needed to be alerted.
"Detecting a fire even half a minute faster could mean the extra thirty seconds between life and death."- Ryan Kelly 
Internet app for visually & mentally impaired 
Over 650 million people worldwide have a disability that limits their access to the technology. Kelly designed an app that is more accessible for people suffering from mental and visual impairments.
"Our mission is to create apps and products that are powerful, simple and accessible for everybody globally."- Ryan Kelly 
Community Hub Club
Ashley Clarke co-founder of Community Hub Club along with her partner Madelyn Allen, also participated and showcased their club during the event. The club and its members focuses on interacting with older adults.
The club aims is to provide the best healthcare to the old age Londoners. It provides help to those who are caught in a crunch of depression, loneliness and mental health problems.
"Our club tries to bring both the generations together through inter-generational events like 'paint night', so we have older adults come to Fanshawe and they're going to work one-on-one with health care students from Fanshawe followed by 'learn & share' dinner night, which helps them to open up."- Ashley Clarke 
Through the club even students get the opportunity of gaining professional experience.
Best projects were awarded with Business Award, Industry Award, Community Award and People's Choice Award at the end of the event.