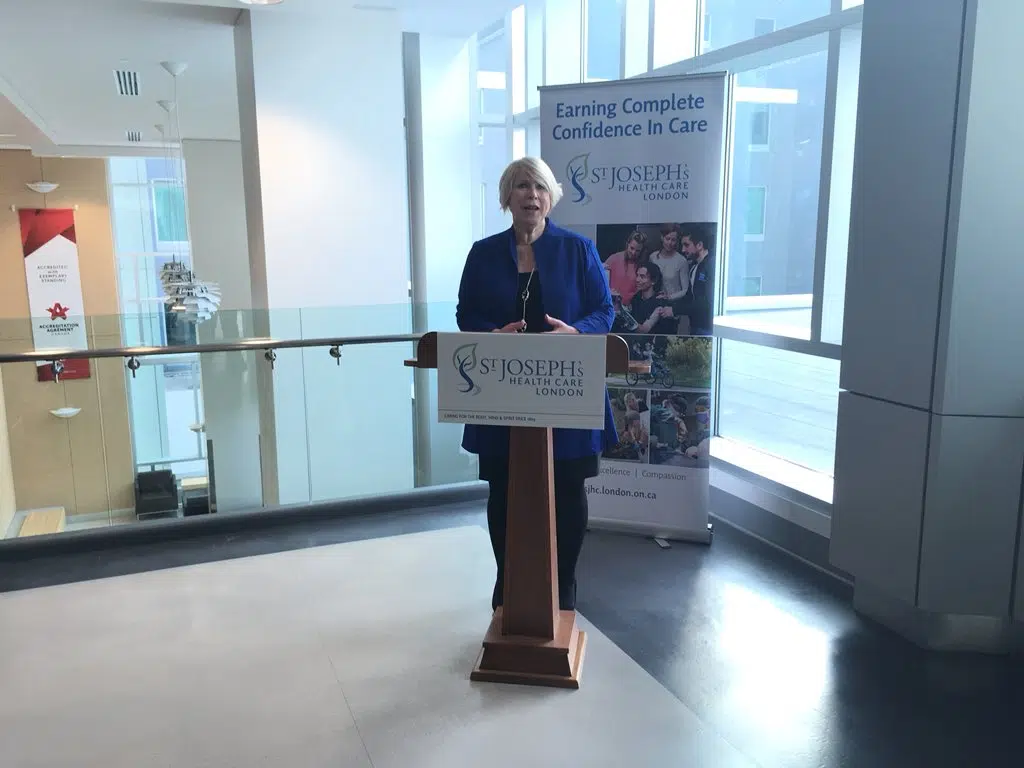 London hospitals are getting an even bigger investment from the province.
London North Centre MPP, Deb Matthews was at St. Joseph's hospital Friday to announce an additional $35 million in funding towards London hospitals.
This is part of the Liberal's commitment to invest an additional $822 million investment into Ontario hospitals in 2018-19.
"Investing in healthcare is not only beneficial for improving the lives of Ontarian's, but it fiscally makes more sense to do so as well," said MPP Deb Matthews.
"This money is to be spent in order to improve the already world-class system we have here in Ontario, where we can get Canadians the services they need," she said.
St. Joseph's Health Care will receive more than $11 million in additional funding, while the London Health Sciences Centre (LHSC) will get more than $24 million.
"I know at the LHSC, we still need to review what we will do with that money, but I am certain a large part of it will go towards reducing wait times," said CEO of the LHSC, Dr. Paul Woods.
"As London's healthcare system is in a transitional period, it's important that we address some of the key issues that Londoners are facing now," he said.
According to Matthews, the overall funding will also directly benefit to the expansion of essential services.
"Mental health and cardiac care are just two of the prime concerns Londoners have for their hospitals," she said.
"This money will go towards addressing the issues with our essential services, so everyone can reap the rewards of our wonderful healthcare system."
The funding is set to kick in for the hospitals starting on April 1, which is the start of the next fiscal year.