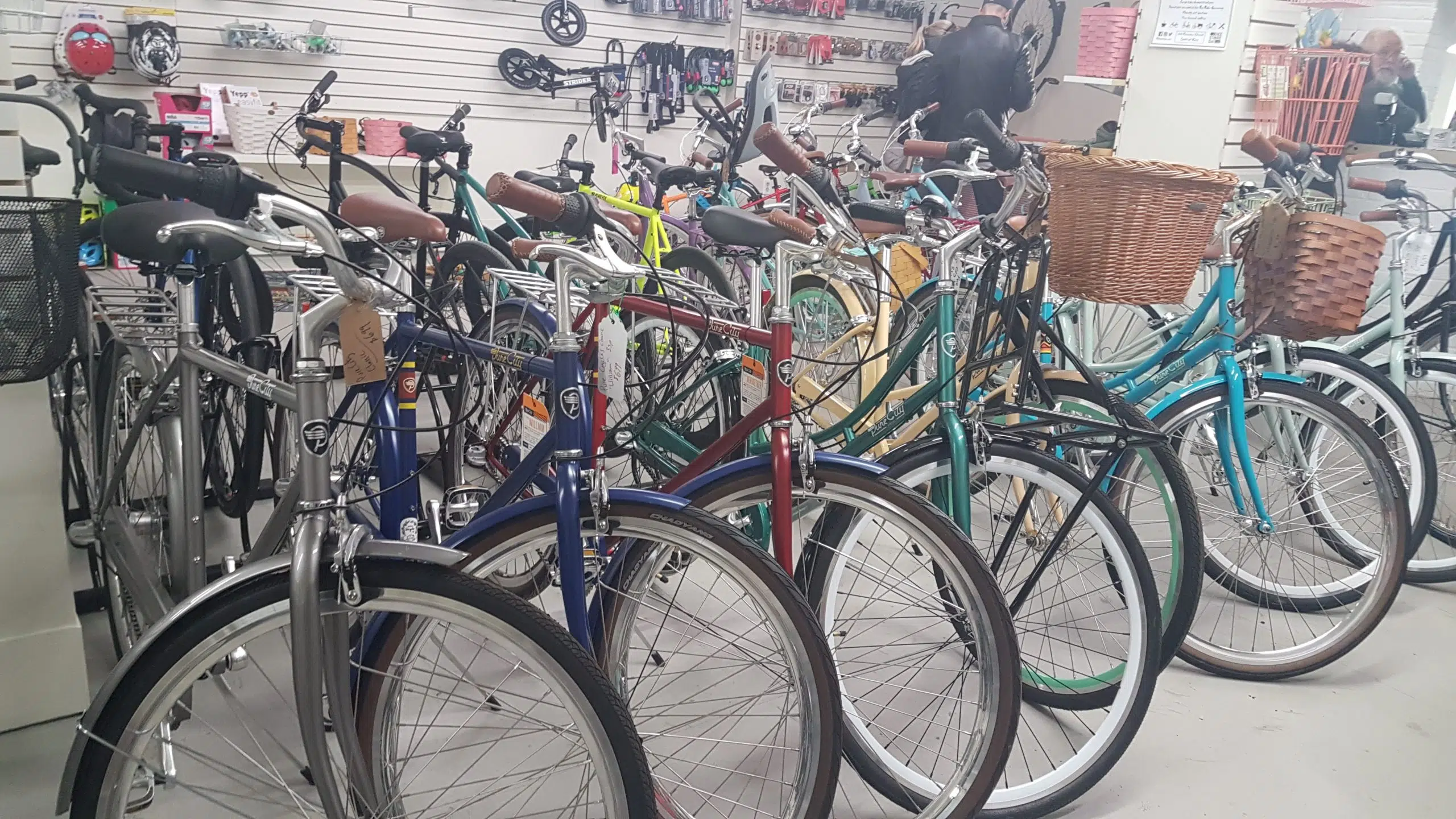 With warmer weather and longer days, more Londoners can be seen pedaling on their new wheels.
The newest addition to the café scene in the forest city is a unique collaborative stop that serves fresh coffee while operating as a pit-stop for cyclists. The London Bicycle Café's vision is to help Londoners pick up a bike and helping to turn the city into a bike-friendly city.
"I think there's a global movement for getting around by bike in the cities. [I] think as cities change and evolve in the 21st century, we realize that getting around by bike is fun, fast, and the most efficient way to get around. If we design our cities to allow people to pick up their bikes and ride, it just becomes the most fun way to get around and we want to help do that", says Ben Cowie, owner of London's Bicycle Café
Cowie is an avid cyclist and who has been biking throughout his entire life. He says his inspiration for picking London as the shop location is to help people adopt cycling as a part of their lifestyle. He says some of the key components to keep in mind while doing maintenance are:
Keeping tires pumped
Keeping chain lubed
Going for spring maintenance/check-ups
Phillippe Evans is a student at Western University who has been biking since he was four years old. He says he prefers cycling rather than taking public transit. He enjoys the physical and mental benefits that comes with the ride to class.
Both Evans and Cowie say they would like to see London embrace a bike-friendly lifestyle. "We need protective bike lanes. It's the only thing that's been shown to get more people on bikes. You separate cars from bikes with curbs, you light it at night and plow it in winter, and you'll get thousands of people riding everyday in the city," says Cowie.
In the meanwhile, an abundance of trails and parks are available for cyclists to try out.
"The Thames Valley Parkway is a gem in the city for recreational riding. It stretches from the far north end to the deep south end. Now the deep south east has been recently repaved… It's freshly paved, and it's a beautiful ride. You always see some animals and wildlife down that way and it always makes for a very peaceful ride," says Cowie.
Other trails in London:
Fanshawe Conservation Area
– 20 kilometres of biking trails
– Full mature forests, large open meadows and plenty of long roadways that stretch for miles.
– Located at 1424 Clarke Road.
Springbank Park
– Stroller, cyclists, roller-blade and skateboard friendly
– Scenic trails taking visitors through over 30 kilometers of pathways.
– Located at 1085 Commissioners Road West.
Medway Valley Heritage Forest
– Ideal site for swamps, marshes, valley slopes and communities of plants.
– Both sides of the stream are lined with over 10 kilometres of yellow blaze marked trails.
– A closely monitored and protected to ensure the preservation of wildlife throughout the area.