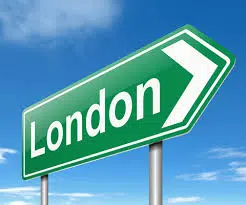 The city of London is arguably one of the most successful ones when it comes to sports.
Whether it be the London Knights, the Majors, Nationals or the London Lightning, there always seems to be teams from London in the playoffs.
But how does this impact downtown businesses in London Ontario?
Rick Doyle is a partner for Toboggan, Fellini Koolini's and Joe Kool's.
He says any downtown event is great for London's economy.
"Any event that goes on at Budweiser Gardens that is going to draw a crowd, there is always a pre-show crowd… after if people want to enjoy their evening, there is always an option there to go to any business downtown."
You may wonder how often a team from London makes it into playoffs?
The London Knights of the OHL have played into late March in 18 consecutive seasons.
Doyle says there are certain night's when business picks up.
" You see a spike in game nights or show nights. Because there is 9 thousand people active in the downtown core.. you see an increase in business when Budweiser Gardens has the lights on".
Now flip that.
If London didn't make the playoffs, how much would that impact business in the downtown core?
Doyle says there would be a spike in numbers.
"Sales would go down if those two teams didn't make the playoffs and we have witnessed that. Another big factor for us is the Toronto Maple Leafs. When the Maple Leafs make the playoffs, there is big activity around watching the game with friends in a pub."
For those fans who are going down to Budweiser Gardens this week, don't forget to check out local businesses.