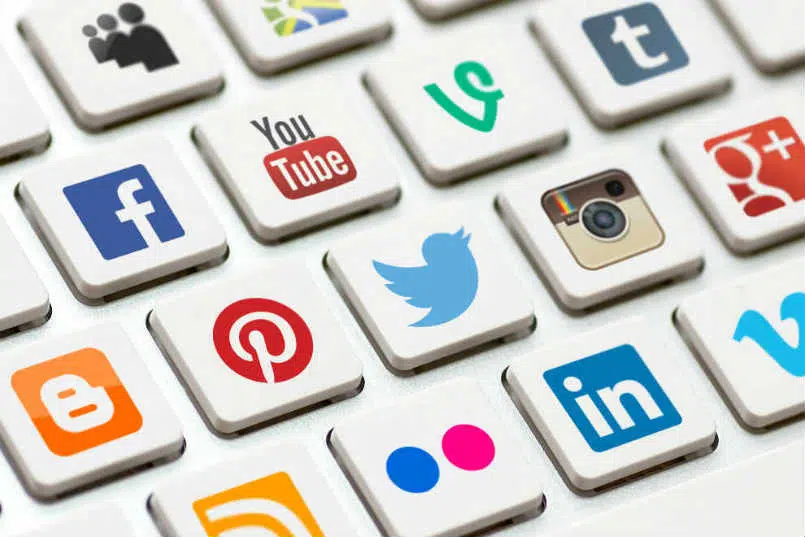 Social media platforms have become an integral part of our day-to-day lives. The first thing most of us see in the morning is generally our cell phones to check updates on Twitter, Facebook, Instagram or Snapchat.
These are some of the very conveniently accessible yet extremely powerful and popular social media platforms even among kids.
Studies show that almost 70% of Canadian teenagers own smart phones which means they have an easy access to all the social media sites and every other website available on the internet.
Cause 1- Unlimited Internet Usage & Exposure
Patricia Regier is a student counselor and an educational assistant of special needs students at Saint Sebastian Catholic School  in London. She says, by laying down time limit for the kids, it can prevent internet addiction.
"Anything and everything can harm you if used excessively. Same is with internet- the more you use it the more addicted to it you become, that's no-brainer. That is why children these days should be permitted limited time to surf on the internet." – Patricia Regier
Cause 2- Introvert Behaviour 
Social networking sites help to connect with people across the globe. Having hundreds of friends on Facebook and few hundred followers on Twitter doesn't make anyone 'social'. Children are becoming more comfortable sharing their thoughts on the cyberspace rather than interacting physically.
"Most of the students who are introvert in their day-to-day lives are usually active on these social media platforms. So that's the biggest concern for me as an educator, it facilitates such behavior. Children don't feel the need to interact and share their thoughts physically but prefers the virtual way of communication."- Patricia Regier
Cause 3- Cyberbullying & Social Media Harassment 
Indulging in various groups online and interacting with random people is a common thing to do for kids  in today's world consumed with chaos. Children tend to face cyber bullying and are exposed to negative, abusive and disturbing content posted online at a sensitive age.
Hence, kids are affected mentally, emotionally, physically and socially due to social media harassment.
"It is really easy to sit behind a screen and harass someone. A lot of kids suffer from this social media harassment, which is extremely disturbing. even just  one negative comment under your picture can ruin your whole day. So my advice for everyone I know is to be very careful and wise when sharing anything about yourself or anyone else."- Patricia Regier
Experts say there are more impostor accounts active on Facebook than real ones. People with evil intentions do not think twice before hacking into your account and misusing your photographs, personal information and videos to their own benefit. Such people are capable of posting racial, body shamming and abusive comments on anyone's profile.
Cause 4- Trolling 
Trolling is slightly different than cyber bullying. People who want to indulge or even like to start a controversy on cyberspace are known as trolls. They misinterpret and manipulate any sort of positive content posted on the internet just to spread hatred, irritate others and seek attention. On the other hand cyber bullies focus on a specific individual.
"The best way is to just avoid and ignore the trolls. The more attention you give them, the more encouraged they are."- Patricia Regier 
If you are anyone you know are being trolled on social media platforms, you shouldn't hesitate to report them and ask for help from the officials to make it stop.
Prevention
Youngsters are advised to take security measures to stay safe online.
Children who fall into the trap of cyber bullying start to suffer from an extreme feeling of loneliness, isolation, agitation- such feelings can sometime lead to depression , social anxiety and even suicide.
"Kids are innocent. It is very important for adults to educate them about the negative aspect of these sites. They should be taught about what to post and what not to post on the internet because you don't know who all can misuse your personal information for their own benefit and harm you in exchange."- Patricia Regier