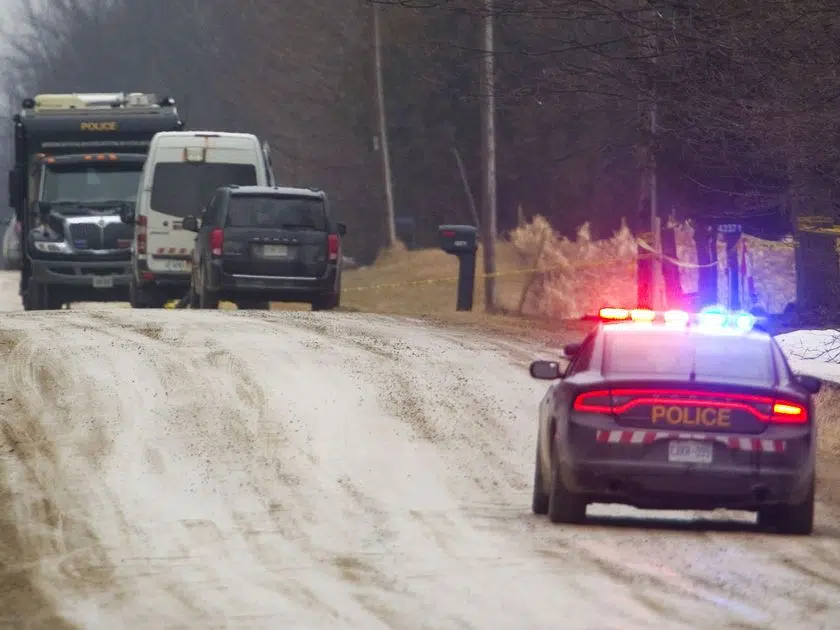 Around 8 a.m. on  yesterday morning, officers from the Huron police responded to a call at a residence at Bluevale. Upon arriving at the scene, they discovered two dead adults, an injured adult female and a male suspect .
Neighbours say the retired couple and their adult daughter lived at the home where the incident took place. Police arrested the male suspect at the scene. The injuries to the woman taken to hospital were not considered life threatening. She was taken to a local hospital and later released.
56-year-old Kevin Carter of Wingham has been charged with two counts of first degree murder. He appeared in Goderich court briefly on Thursday and is scheduled for a video court appearance on April 3.
Police are not releasing any information about the victims at this time because of a publication ban but they did say that the incident is isolated and there is no danger to the public. The investigation is ongoing.
Those with information about the incident are urged to contact
Huron OPP immediately at 1-888-310-1122
Crime Stoppers at 1-800-222-TIPS (8477).