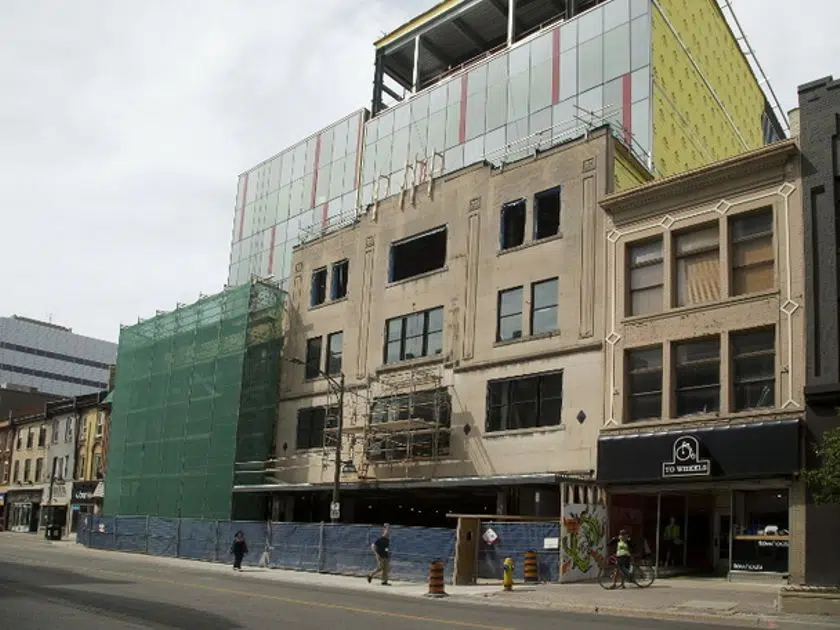 Relocation underway for the School of Tourism, Hospitality and Culinary Arts to Fanshawe campus downtown and expected to be up and running by this fall.
"It's very exciting because we are moving the whole school. The whole school is moving downtown, all the 24 programs we offer here will move to the brand new facility which is beautiful."- James Smith, The Chair
Students and staff are excited to move to downtown campus. The six floors high rise building will have labs in the basement, restaurant on first floor, demo labs on second floor, culinary baking labs on third and beverage lab and wine tasting on the fourth and fifth floor.
"Here at this campus we were on just one floor but now we've to plan and manage 4-5 floors, which will be challenging but at the same time we're excited to have this beautiful and brand new building."-  Smith
A lot of programming is being changed to meet the facility available at 130 Dundas Street in downtown London. Saffron's restaurant will be relocated and renamed as 'The Chef's Table' with the availability of over hundred people seating.
"We're very excited to put that experimental learning element which is here but now it will be available on the downtown stage. So, its going to be great for our students."- Smith
Relocation of the School of Tourism, Hospitality and Culinary Arts from Fanshawe's main campus to downtown core can be little overwhelming for the students.
Half of the school is making the move in June and rest of the programs will be moving to the new location in September. James Smith, Chair of the School is making every arrangement possible for students to make the shifting convenient.
"New LTC bus route will be introduced for the commute and every other service like student counselling, registrar etc. will be available on a smaller scale at the new campus for the students."- Smith 
Smith says, exposure to the downtown completion will prepare the students to work in the industry after they graduate.
"We're going to teach our students all kinds of new services like quick food delivery, ready to go meals, espresso and everything in the restaurant will be made or baked by our students from scratch."- Smith