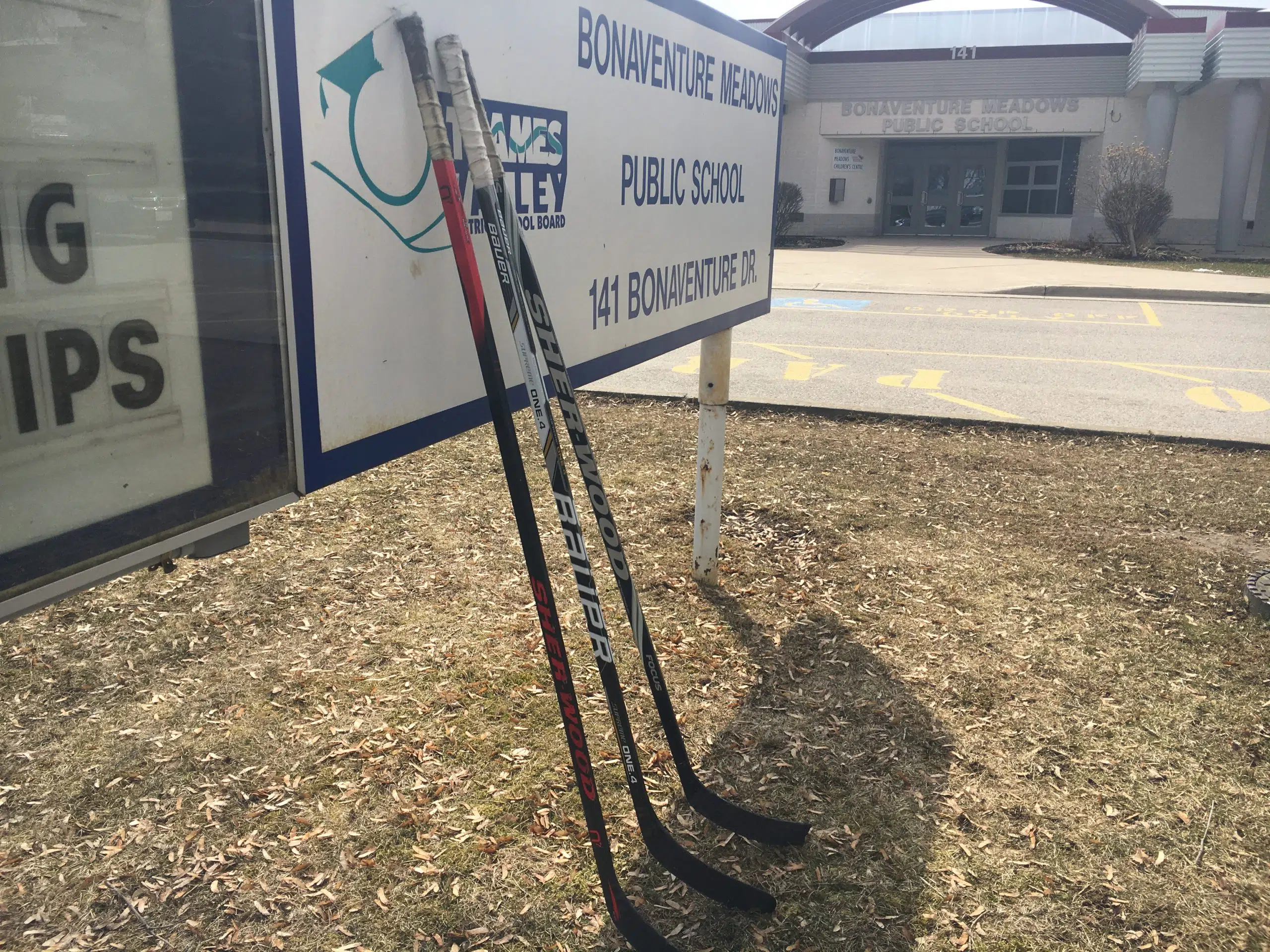 3 hockey sticks have been kept in front of the Bonaventure Meadows Public School and the Canadian flag is flying half masted to pay tribute to the Humboldt community.
"I coach a university football team and we travel on those highways on the same type of buses and things like that and to imagine that happening is pretty unbelievable."- P.J. Edegeworth
The devastating tragedy of Broncos bus crash left the country in shock on Friday.
Londoners are paying their respects and tribute to the 15 people killed in the horrific accident, by leaving their hockey sticks on the front porch.