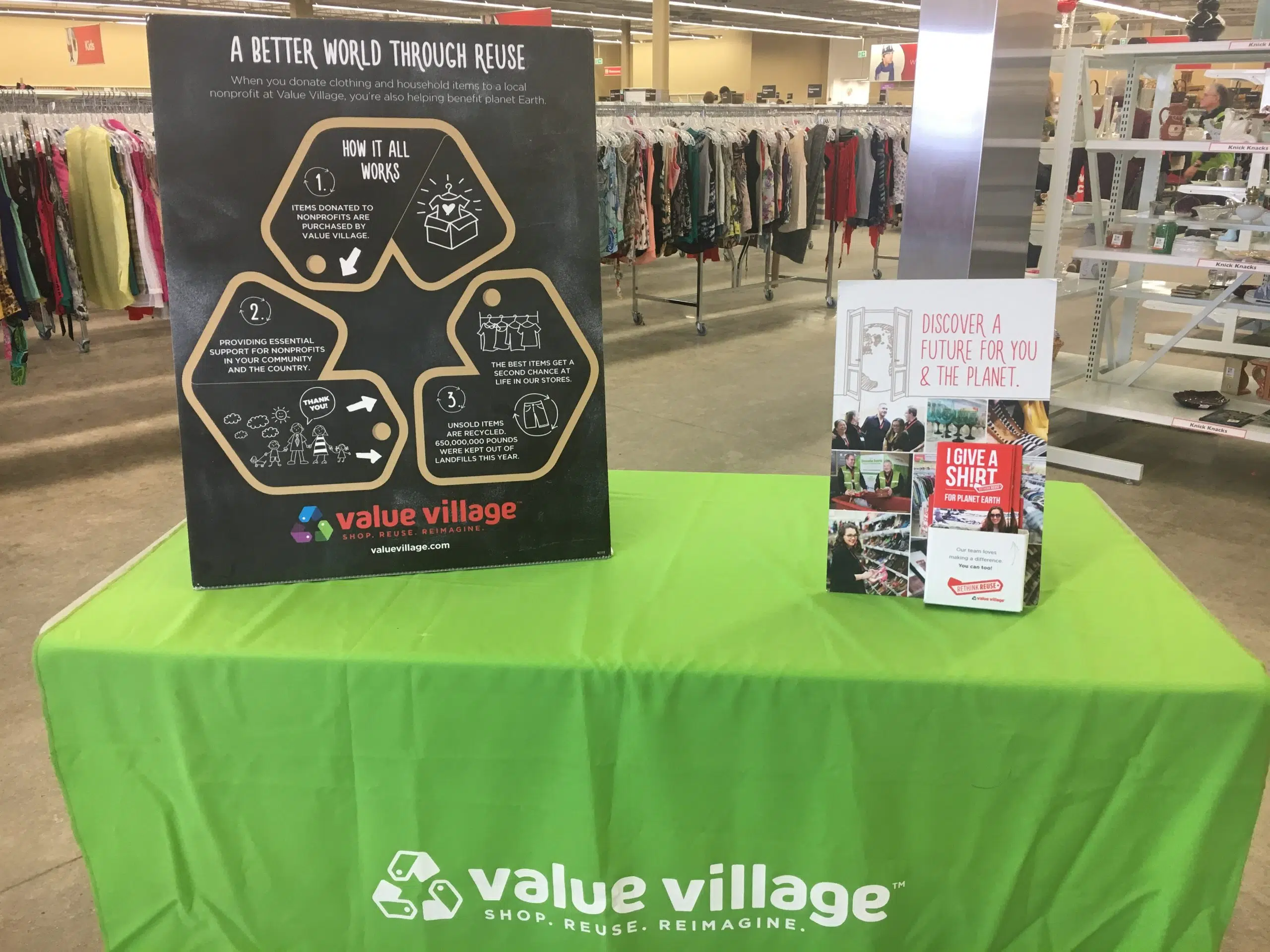 We've all heard of terms recycling and reusing, but unfortunately not all of us are aware of the importance these terms carry. Textile and clothing are one of world's largest polluters. Being the second basic requirement of mankind, clothing is over $700 billion industry.
Benefits of Recycling
Protects environment, wildlife, ecosystem
Saves energy
Landfill waste reduction
Conserves natural resources
Reduces incineration
By teaming up with various non-profit organizations Value Village came up with an initiative called 'give a shirt', which means you can donate one shirt or an item of clothing which can be recycled or reused and take that first step towards making our earth pollution less. General Manager at Value Village, Desiree Neddo says this small initiative can benefit our environment in so many ways. 
"We started this initiative in 2016 to bring awareness of the impact of reuse and recycle. The average North American throws approximately 81 pounds of clothing annually and 95% of this 81 pounds can be reused or recycled."
The main motive of the initiative is reduction of textile pollution in the environment. Only 15% of the clothing items actually get reused or recycled. Although almost 100% of clothing or textile items are recyclable Neddo adds. 
"Each year we keep about 26 billion pounds of clothing and textiles out of landfills and just an example it takes about 700 gallons of water to make 1 t-shirt."
Neddo further says, more and more people are getting aware and coming forward to donate clothing and household items which get second chance at life in stores while all remaining items are recycled. 
"We receive donations on behalf of Diabetes Canada and we pay them for each donation that's made out of our community donation centre located at each of our stores and as well as what's been delivered by Diabetes Canada."
Value Village works with over 120 non-profit organizations to help them fund their goals within community.
You can visit valuevillage.com to know more about donations, recycling and reusing and take that first step towards saving our environment from pollution.