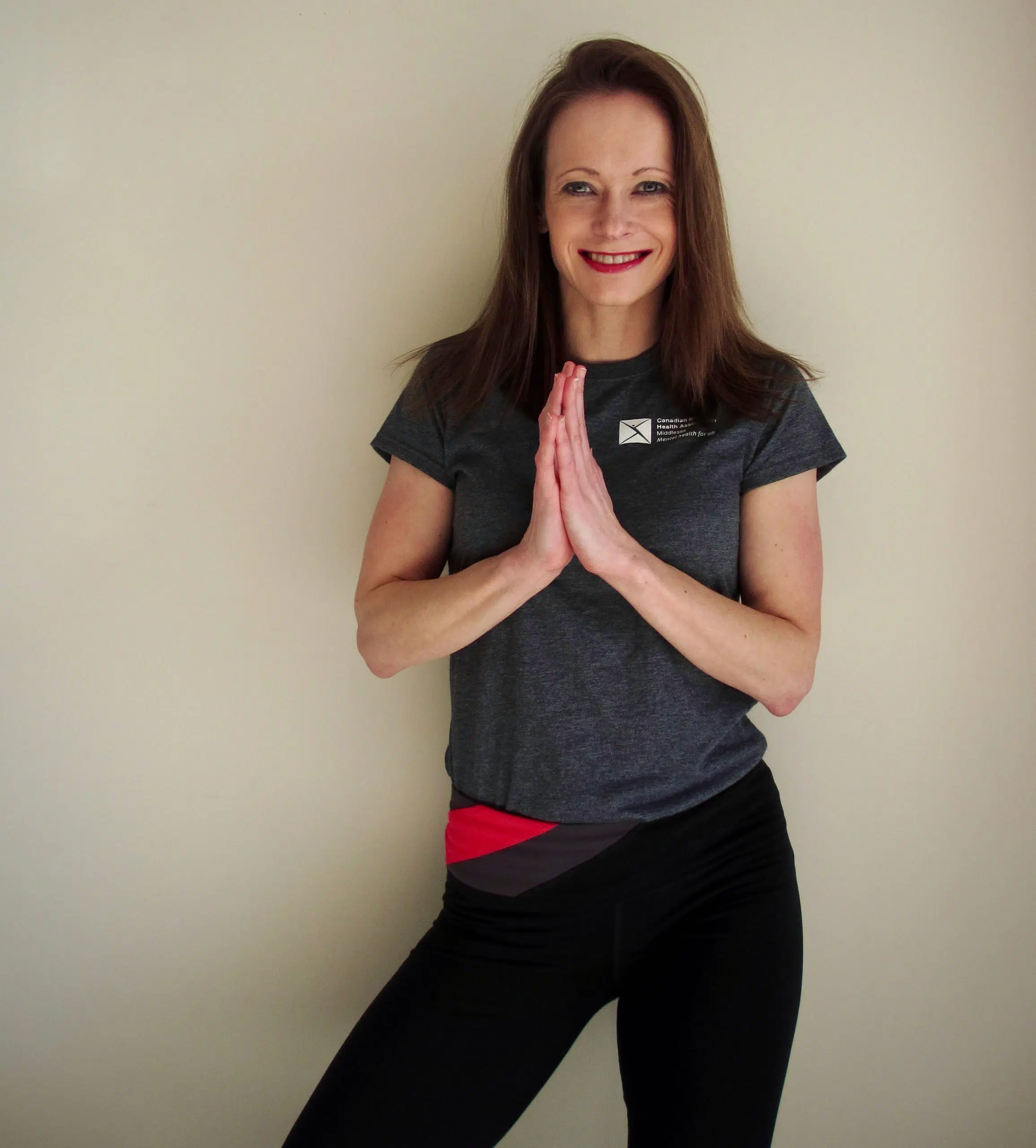 Mental health is a real struggle in today's society. Young and older adults can sometimes feel overwhelmed, anxious, or depress from any difficult situation they may be facing.
Evonne Sullivan is a local yoga teacher in mindfulness for mental health and addiction recovery. She personally experienced a severe anxiety and depression and she is now in a long term recovery.
"It's been five and a half year since I have had a drink of alcohol. For me, I decided to stop drinking to improve my life, and when I was about two years sober, I was really struggling with my mental health because I didn't have that outlet anymore," says Sullivan
Sullivan also describes how it was like to be in this obscure state
"I would have anxiety attacks every day, sometimes multiple times a day. Now, I probably get them once a month. I breath, I drink water, I calm my body down and my mind and now my body it's used to been in a more relax state now," she says.
Yoga helped Evonne Sullivan to overcome her mental health issues. Now, she is a yoga teacher and she shares her story with an only vision that is helping people suffering from this.
Practicing yoga and doing breathing exercises also help the body to treat and reverse most situations
"Getting your body moving, or back bends can be helpful you energize yourself which helps depression. As well for, calming from anxiety or stress, you can do grounding practices, or use your breath, so inhaling and exhaling to help calm the body," Sullivan adds.
She recommends other physical practices such grounding prep practices, palms facing down, touching objects, eye gazing your fingers, and becoming aware of our bodies' present moment and movements.
"I also believe in holistic approach recovery which means getting therapy, eating healthy and getting a good sleep," Sullivan says.
Mental Health Week: Yoga for Wellness and Recovery
When: Wednesday, May 9, 2018. 7-9pm
Where: Pathways, 205 Horton St E, London ON.
All levels welcome.
www.evonnesullivan.com