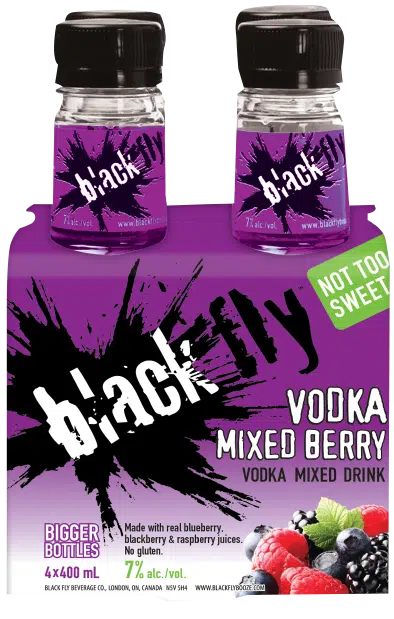 Imagine if you could drink your alcoholic beverage and after that, check your blood's alcohol level using a breathalyzer that comes with it.
Worried about how to combine social responsibility with the business, London's Black Fly Beverage Company attached breathalyzers to some of their drinks. It measures blood alcohol levels.
"It's really the same technology used by the police. It has an electrical chemical sensor and looks like a pen. To activate it, the person needs to press both sides of them and blow into the breathalyzer. It will give you a rating of what your breath alcohol or your blood alcohol levels are. They are from zero until 0.8, which is the legal limit provided by the criminal code in Canada," said Cathy Siskind-Kelly, Co-founder of Black Fly.
The company is also endorsed by MADD – Mothers Against Drinking and Driving and regulated by the FDA – Food and Drug Administration.
"We look it really carefully before attached it (breathalyzer). We did our research around it, the way to use, who made them, who design them, and how to use properly. We are very excited with the results and it is an opportunity to broaden the commitment with the society," said Siskind-Kelly.
She also said that it is definitely not to use as a joke, and gives people a tool.
"If you are with a group of friends and you say that you are fine to drive, for example, this device can prove that you are wrong."
Constable JP Lolberto believes that any initiative that brings education and attention to impaired driving, it is a good way to help.
"Our initiative remains the same, always planning ahead and always have an alternative way home, which includes a sober driver".