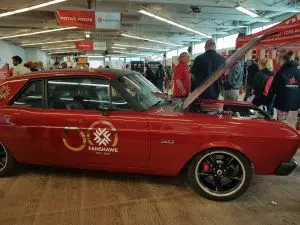 For many young people the thought of picking a career can be very intimidating, Fanshawe college is hosting a skilled trades and apprenticeship event in the hopes to make picking a future just a little less daunting.
With over 30 schools and 2500 high school students from the area visiting Fanshawe for the event, Various programs like carpentry, fashion and auto motive have displays set up with interactive demonstrations, contests and tons of information for aspiring apprentices.
Devin Robinson, A Fanshawe factually member working at the event spoke about the goals of the event stressing the hope that students would find something to get excited about and can then gear their secondary and post-secondary classes towards the field they desire.
Students appeared to be enjoying the experience of peaking into a potential future.The event will be running from May 16th to the 17th.