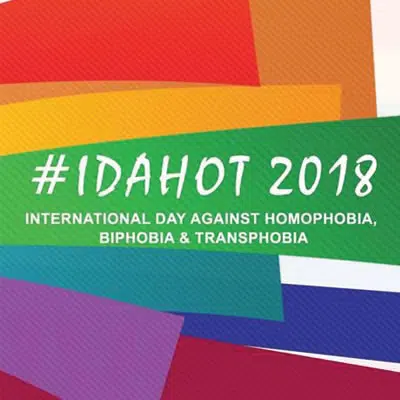 In the past, being a homosexual, bisexual, or transgender was believed to be ill or  have mental health issues.
Since May 17, 1990 the LGBT2Q+ community commemorates the decision to remove homo-sexually from the International Classification of Diseases-World Health Organization.
"There is still people out there that hate the LGBT community. I wish I could use a different word, but that's the bottom line. I was reading some of the comments this morning and it just made me so sad and upset that in this world today in 2018 we are still having to fight for our equal rights," says Lori Ward the director of PFLAG London Chapter.
According to Statistics Canada, an average of 500 young Canadians take their lives every year. Though it is unknown these young people take their lives because of threats, many of them are identify as lesbian, gay, bisexual, or transgender.
"I didn't live in the past as a clear person, but I would say today people that I know and love have been given death threats, and have been asked to go away, and have been told they are better off dead and to be kept away from their children," says Lori Ward.
Ward also says that the PFLAG is not a religious charity and whatever people's beliefs are, they will be respected.
"There are cultural beliefs and religious beliefs that get in the way of some families being able to accept their loved ones as being an LGBT person and those people are welcome to our group," says Ward
Family members or friends that you know are struggling finding or questioning their sexual orientation can attend their montly meetings at Middlesex London Healt Unit.
"We have an amazing group of individuals that show up month after months to just to meet up with friends. Once you become involved in the community you get to know other people, It just makes you feel better as a human being to know that you are not alone. There is so many people and families out there that will love you and accept you just for who you are," adds Ward
Today, the LGBT2Q+ community celebrate the International Day Against Homophobia, Biphobia, and Transphobia at Aeolian Hall,  7 pm with live music and performances.