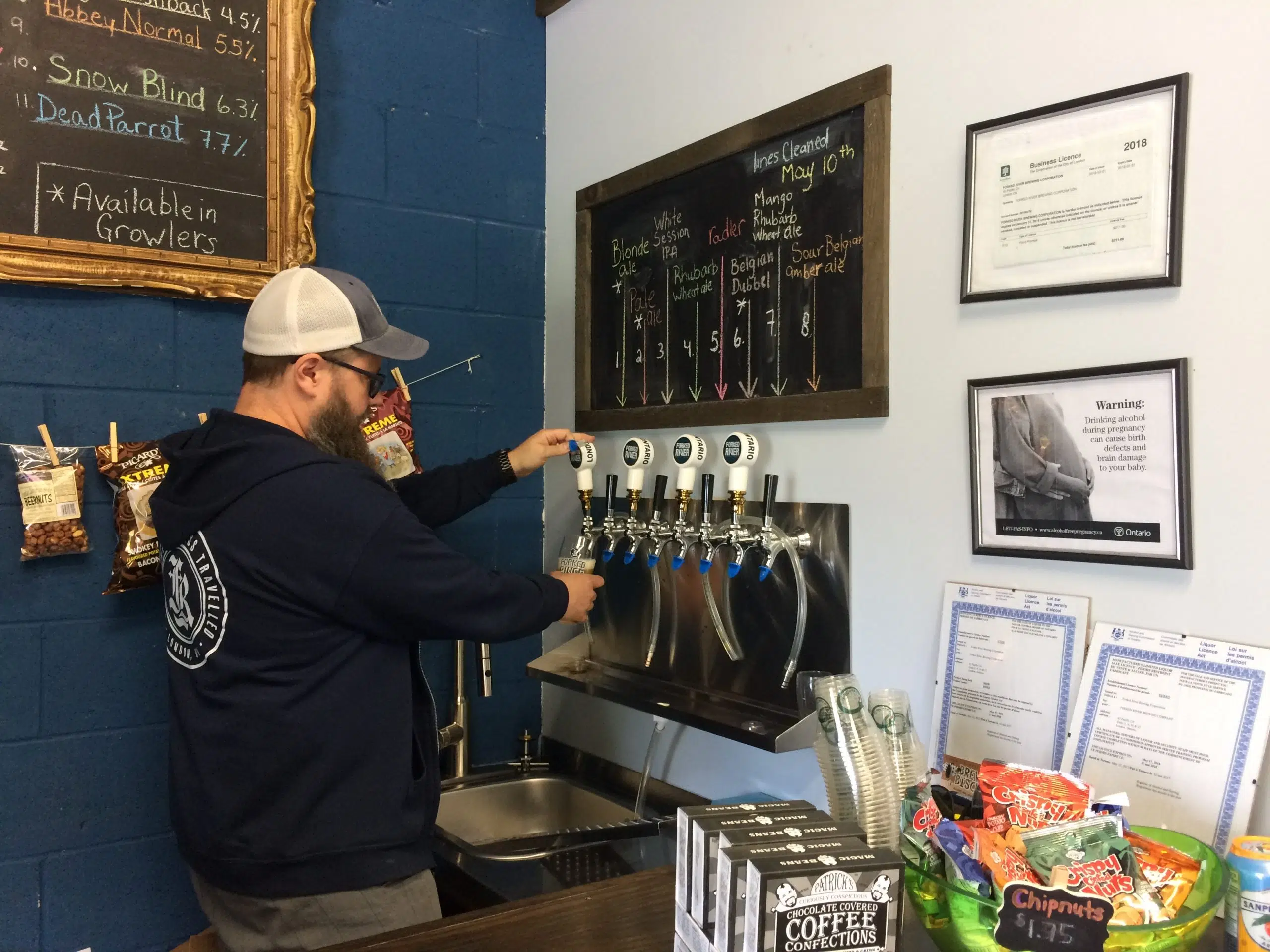 Summer it is just around the corner and many local breweries are getting ready to host citizens for the long weekend.
Forked River is a local brewery where craft beer is made naturally. The beer demand for this year it is expected to increase significantly.
"Summer is definitely a busy time for us. As soon as the weather change, everybody's mind kind of move to patios, cottages, being outside, so we have an up in business during this time of the year, and in November and December as well", says Dave Reed one of the founders of Forked River Brewing Company.
Reed tells they have a big range of beers for sale in any liquor or beer stores in the city.
"Sometimes we have more than 10 different beers for sale, depending on the season."
Londoners can find a variety of flavors and all of them are produced with the highest quality during the process.
"Everything that we do is natural. We don't use any pre-process ingredients," explains Reed.
Everybody's taste is different. Constantly, it is heard that people say they don't like beer, but Reed has an explanation for that.
"You probably haven't found the beer that is for you, since the different flavors can be confusing a little."
Forked River has an option for everybody. From Capitol Blonde Ale to Riptide Pale Ale, which is for those who want a stronger taste and dark looking.
The brewing has a small patio where people can sit, bring food in, and purchase their craft beer at the main store.
"We definitely have a full range of beers that people can try at our place, just come in and enjoy," concludes Reed.