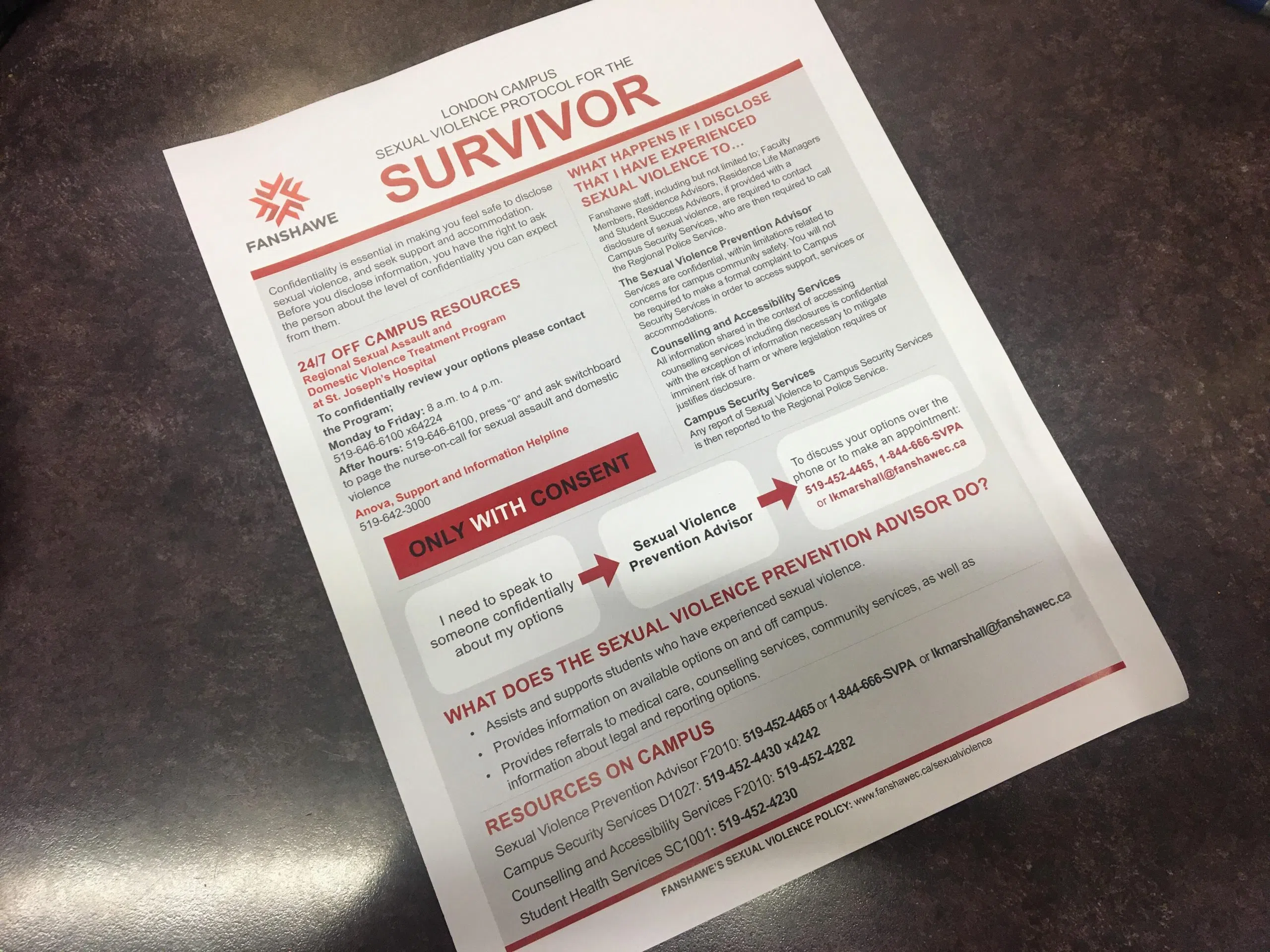 With so many allegations out in the public about different individuals coming forward about sexual harassment and violence, the question becomes is sexual violence and rape culture now a social norm in today's society?
Fanshawe College's Sexual Prevention Advisor, Leah Marshall, thinks it is.
"We live in a society that I would characterize as a rape culture society. And so what that means is that there's a lot of myths that go around around sexual violence that make it hard for survivors to come forward and speak about the abuse that they've experienced. Whether that be for support or making a formal report." 
Marshall also explains that believing survivors needs to be a key element, and that those who have gone through these sexual violence incidents need to feel comfortable speaking about it to others.
With so many allegations in the news, individuals often question why these survivors come out and report a case so many years after it occurred and Marshall explains why.
"It's really important to know that because of certain factors, sometimes coming forward in the moment doesn't feel safe, or isn't a viable option."
Fanshawe College in the past years have really tried to make sexual violence prevention aware to others, and by doing so, they often do presentations to new students about respecting other peoples bodies and decisions, but more work needs to be done in grade schools and in high schools to teach preventive measures to younger kids. Leah Marshall says that elementary and high schools need to be doing more.
"I definitely believe that those conversations need to be taking place a lot sooner (than college). We've seen changes in the sex ed curriculum over the last couple of years and so more conversations are happening about consent. But at the end of the day, the message really is that everyone gets to decide what they want for their body, and it is about respect."
It's important that we believe survivors who come forward and take preventative measures to get rid of this social norm that society today is in a rape culture.
There is help all around London, but Fanshawe offers counselling to those who may need someone to talk to.