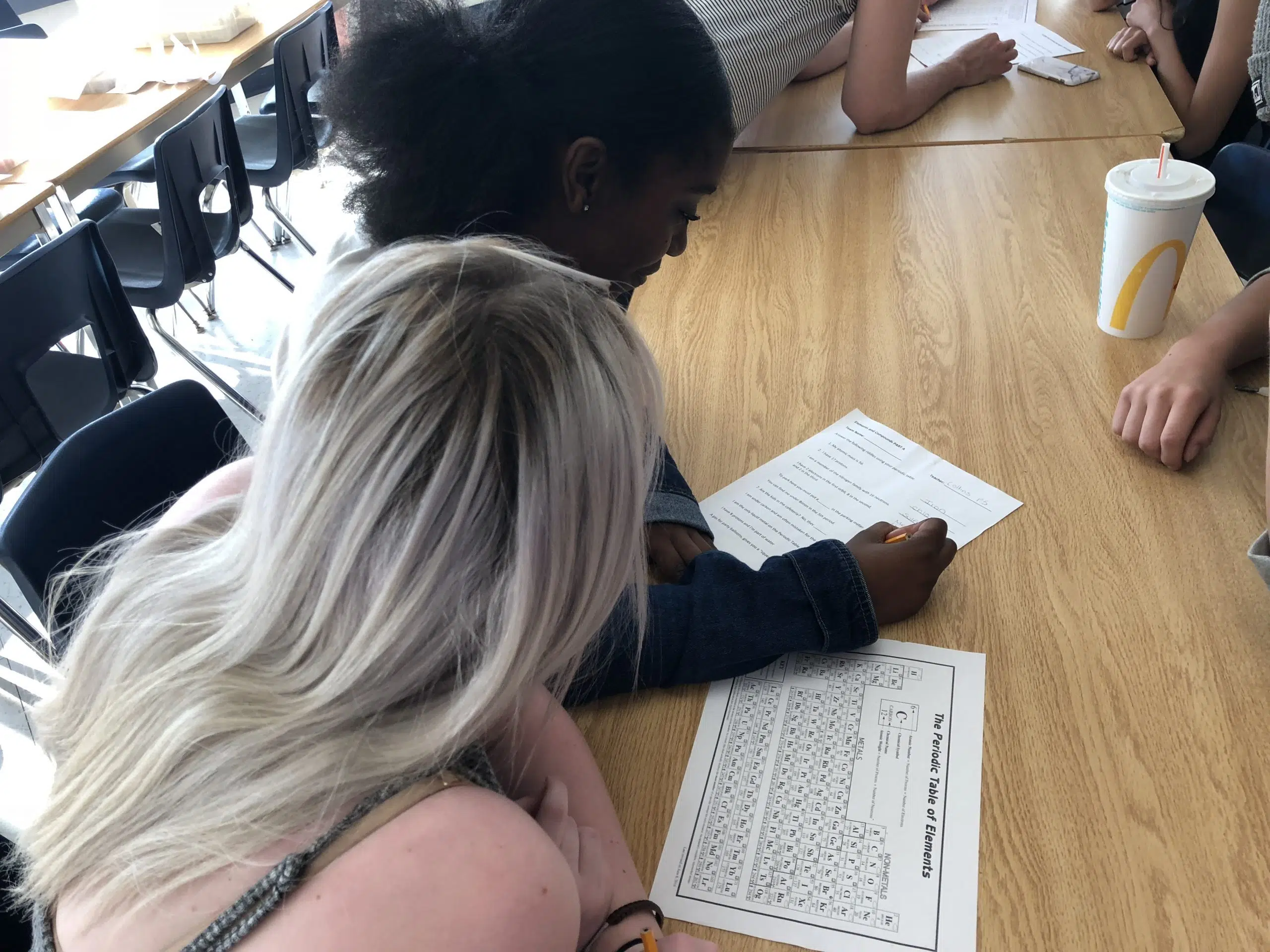 A local high school continues their journey to interest students in science by hosting their semi-annual Science Olympics.
This is H. B. Beal Secondary School's fifth year hosting this event for grade 9 students. The students participate in a variety of activities including egg-drop, molecule building, and D-I-Y catapults.
Science teacher Mrs. Gordon says the event teaches students more than just facts about science- they're learning life skills as well.
"We're trying to transition from a sit-and-get mentality in our classrooms to a more innovative approach. We're able to give these students some skills that they're able to then apply in other areas of their life. They can take these problem solving skills, these communication skills that they're learning within Science Olympics and hopefully they'll apply it to other areas of their life. "
Mrs. Gordon says hands-on activities are a good break from traditional teaching methods.
"The students love [the event], it's great to be able to take a break from a regular science class and be able to come and do this. There's a fun element to it, because we pretend like there's a cause involved and they really get into it. The kids get kind of competitive and it kind of becomes more of a sport than science, which is a lot of fun for them."
Gabriel Marcotullio is a student that participated in the Science Olympics, and he was extremely excited when his egg passed the egg-drop challenge. His egg was dropped from the second floor and landed on the first floor without a single crack. Marcotullio recalls his egg-drop plan.
"We began with just getting the Styrofoam cup and I decided to put the cotton on the bottom and I said 'put the parachute on top instead of at the bottom to support it.' So that's why I think that's why we won."
Marcotullio says he is now an egg-drop champ, since this is not his first egg-drop, and none of his eggs have ever broke.
"This is my third egg-drop, and my egg had not cracked yet so I feel like I'm a professional at this now."