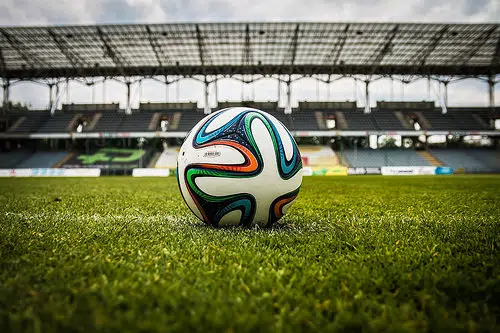 The 2018 FIFA World Cup starts tomorrow with Russia and Saudi Arabia, but London isn't falling behind. The German Canadian Club will be streaming every game for the whole month.
"We were here last night at the Germany Canadian Club getting our main hall ready to set up the tables and chairs, putting up all kinds of flags and banners to get everybody in the spirit of the World Cup," Juergen Belle, president of the German Canadian Club in London.
About 600 to 700 people are expected to attend and watch the games in the one month soccer event.
"Our capacity is around 650 people, but it all depends on peoples' schedules and so on. Last World Cup we were at full capacity and it was quite a show," says Belle.
Giveaways can also be expected during the break of every game
"We have giveaways at every game from our sponsors after the World Cup, dinners, breweries and so many nice prices, but in between every game as long as Germany keeps going on, we will have prices to give away," says Juergen Belle.
The GCC is hosting all the German games, but they are also open to any suggestion or request from the public.
"As demands come from the people who are not tied up to any cultural club, if we get enough requests, we will try our very best to have our club available to show any world cup game that people wish to see. I am more willing to entertain the request regarding games after 9 am," says Belle.
The first streamed game will be Portugal vs. Spain on Friday June 15 at 2 pm. Doors will open at 1 pm and admission is free. Parking will also be available.

Looking forward the 2026 FIFA World Cup
Canada will co-host the 2026 World Cup for the first time in History.
The chance to co-host the tournament means a great opportunity for the country's economy.
John Tory acknowledged that Canada had a small chance to host the even on its own, but now it will be among the 3 countries.
Tory said $30 million or more will be spent on the event, not including security expenses, but noted that the cost will be shared between governments. He also adds that he expects that the tournament will generate substantial returns for the Canadian economy, but did not mention a specific estimate.
The United States and Mexico will also be part of the soccer tournament.