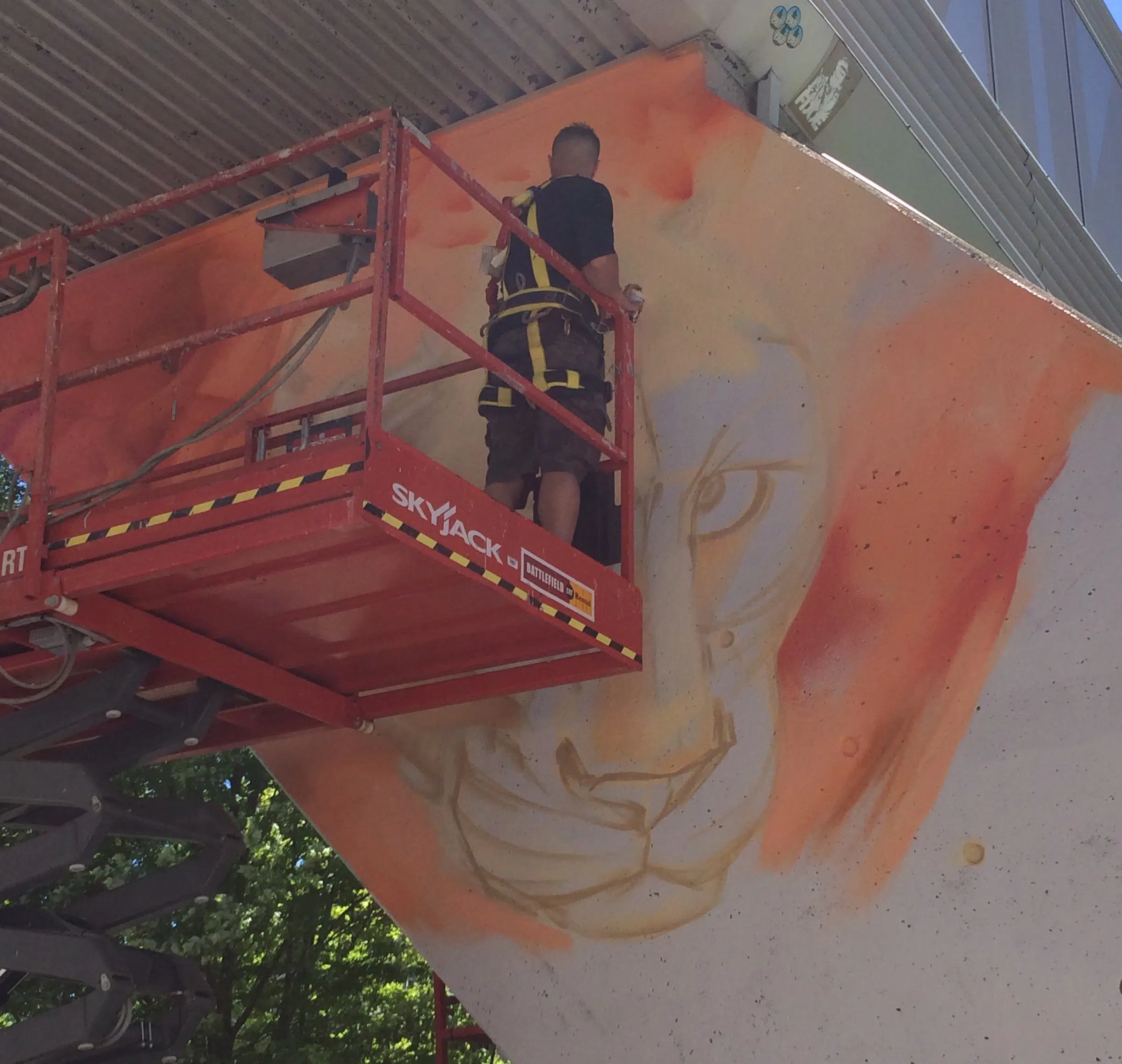 Five national graffiti artists will be transforming the skyway bridge over king street this weekend for the launch of Masterpiece London, A Live Street Art Gallery.
"I'm very excited. I love arts. Graffiti arts sometimes has had a kind of unusual reputation, and I guess it is catching popularity," says Ron Holliday, a member of the arts committee at the London Convention Centre.
The festival's goal is to enrich the outdoor urban space near the London Convention Centre.
"Graffiti arts is interesting, It's an instant art, It's large, It's colourful, It's very important to our city and It will catch peoples' eyes," says Holliday.
The festival will feature a night market, 17 live music bands, food trucks, and the graffiti paintings.
"You can watch the artists do their thing. They're very approachable so I am sure they will come down the scaffold and chat with anyone who venturous down," he says.
Masterpiece London is a new three-day live street art festival. The event is free and it will run from June 14th to June 16th, 11:30 to 10 pm .
XFM News at official launch of @masterpiece_ldn , A Live Street Art Gallery. 5 national graffiti artists transforming the LCC Skyway Bridge to work of art. June 14-June 16 #ldnont #downtownlondon #londonconventioncentre #ldnontario pic.twitter.com/L23MCcFK7y

— XFM News (@XFMNews) June 14, 2018