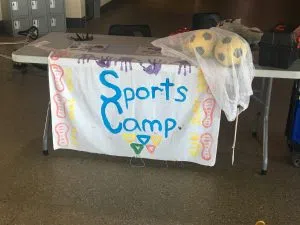 School is finally out! But what are the kids supposed to do during the day when the parents are at work? Luckily, London is full of summer camps that you can sign your children up for. And one of those locations is the Sports Day Camp at Stronach Community Centre.
The Stronach Recreation Centre offers many different activities, including a variety of team sports such as soccer, flag football, basketball, lacrosse and baseball, as well as individual sports such as tennis, squash, golf and badminton. There is also swimming that is available. But the fun doesn't end with sports, there are also other activities that happen, including movie days, mini golf, and more.
Jacky Liu is one of the camp coordinators at the centre, and he explains why sport camps specifically are so important.
"It's just about being healthy, having a healthy mind and a healthy body. And getting out there, and exercising every day is always good for everybody. And so that's why I truly do feel like our camp is great in that way. It also treats the kids well, it keeps them active."
It's important for the children to stay active, but also, be able to build up their skills. Especially team work skills among one another. Unfortunately, in today's day, children tend to be slightly more sensitive when it comes to losing games. Liu, explains how they go about making it a fair and fun environment, even to those individuals who do lose.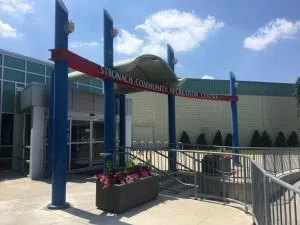 "We do actually try to reward everyone, in fact, we actually have a camper 'Wall of Fame', and essentially what it is, is for example if a kid does something really spectacular for example scoring a great goal, or even just being a great buddy to someone else, anything good in the sense, we try to give them an award."
Liu explains that by the end of the week, they do try to get everyone up on the 'Wall of Fame' so that everyone can feel a sense of accomplishment no matter how big or small.
Camp spots are still available, but they are filling up quickly. For more information, you can call Stronach Community Centre.