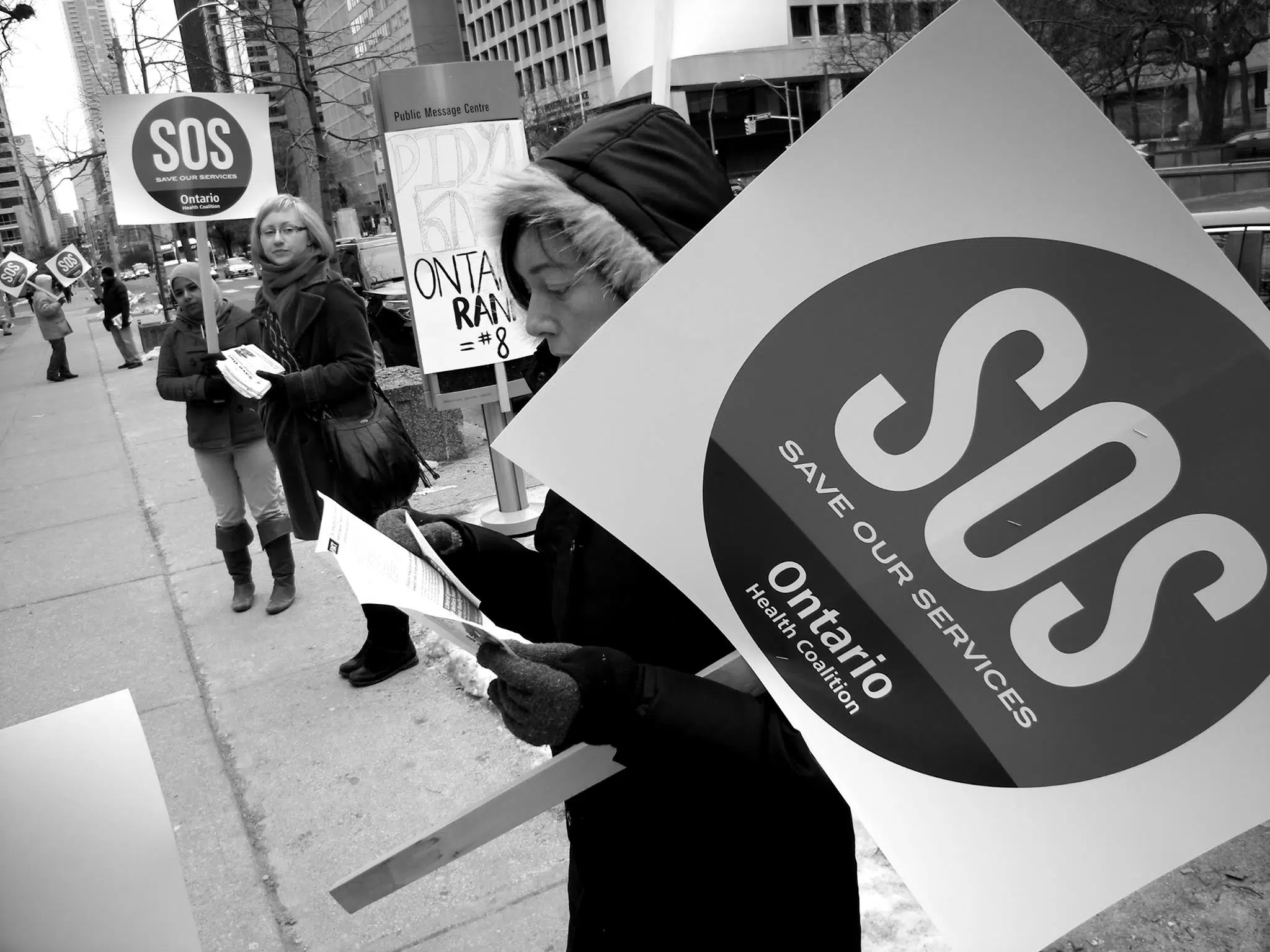 With Ontario's Premier Doug Ford digging out from where to cut taxes and expenses, the Ontario Health Coalition has decided to come out with a rally with a clear message against privatization and cuts.
"From the research we have done, privatization leads to more deaths at greater costs, less patient satisfaction, worse outcomes for people," says Jeff Hanks Co-chair of the London Health Coalition, "we are really concern because when the private sector grows, it leads to user fees and double billing," he adds.
Last week, Premier Doug Ford appointed former British Columbia Premier Gordon Campbell to lead a fiscal review in the province.
The London Health Coalition says Campbell is know for privatizing health care in BC, and their worry is that he could suggest Ford to do the same in Ontario.
"We are just worried that our healthcare is endangered because he's been asked to do this fiscal reviewing and he will probably recommend privatizing and cutting our care system, which has already been cut to the bone," adds Hanks.
He adds that private health care can get people to the front of the line because they are paying, but for the middle class this means longer wait times in the public system.
"Let's say I go to my doctor, and some doctors work in the public and the private, he says to me i can do your knee surgery in a year and put you on the waiting list but if you agree to go to my private clinic next week, I can see you in a couple of weeks and have it done in the next three weeks, probably, but you just have to pay a fee," explains Hanks.
Hanks adds that another thing people don't know is that, if healthcare were to be privatized, private hospitals and clinics would be able to sue the public system for a lost profit.
"People shouldn't have to pay for medically necessary services, that's actually against the law under the Canada health care act. If it's not illegal, then it should be, " says Jeff Hanks.
The OHC and the LHC have scheduled a rally for a progressive program of improving public health care, restoring hospital funding, reopening beds in public hospitals, building new long-term care capacity and improving care levels under public and non-profit services for the benefit of Ontarians.
This will take place on October 23rd at Queens Park. They are encouraging fellow Londoners interested in participating to come forward and attend the next meeting for more information on July 31st at the London Central Public Library, 7 pm.